Looking for athletes who were wrongly denied a Pan Ams Game spot (and a lawyer who wants to help them)
by LetsRun.com
July 1, 2019
As you probably know by now, the way USA Track and Field (USATF) picked its 2019 Pan American Games team has been an embarrassment. To make a long story short, many months ago USATF published a document signed by CEO Max Siegel that said the Pan Am team would be picked based off of 2019 qualifying times. Last week, however, USATF selected its team off of a combined 2018-2019 list.
Disappointed that USATF violated it's own published rules, coach Scott Simmons of the American Distance Project filed a Section 9 grievance with the USOPC (formerly USOC) for 2 of his athletes deprived of a spot on the team. An emergency hearing was held with the American Arbitration Association (AAA) where we believe Scott represented his own athletes without a lawyer. In the end, Simmons prevailed against USATF and the athletes were put on Team USA. However, it only applied to the two events (Men's 10,000 and steeplechase) that Simmons filed about.
Article continues below player
So the precedent has been established that USATF did not follow its written procedures for selecting the team. However, USATF did not fess up to this mistake and go back and correct it's mistake across the board for all events and rename the entire team using only 2019 marks. Instead, USATF sent out an email to possibly affected athletes and still did not accept responsibility for its error, writing, "Unfortunately, the published selection criteria was susceptible to an alternate interpretation" when it is clear the criteria said athletes would be selected on 2019 marks only and the arbitrator ruled as such. USATF did not tell affected athletes how they could appeal to be put on the team. However it did say "the possibility does exist for roster changes to again occur."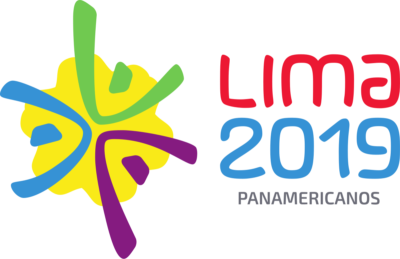 Well the only way that will occur is if the affected athletes file a formal Section 9 complaint with the USOPC and we'd like to help them do it. We have two athletes have who already told us they want us to file on their behalf and are looking for any more that want in on our filing where we hope one case can be filed for all the affected athletes together. The process costs $2000 which we are hoping to crowdfund – with LetsRun.com making up the difference if we come up short .
While Simmons represented his own athletes himself and won his, we are hoping to find a Letsrunner out there who is a lawyer that wants to help put pro bono and represent the athletes in the emergency AAA hearing which all can be done remotely. So if you are a lawyer looking to help deprived athletes who want to represent their country and want to hold USATF accountable to its written rules please email letsrun@letsrun.com.
Additionally, if you are an athlete that would have made the team if only 2019 marks were used and still want to go to Pan AMs, please email us at letsrun@letsrun.com.
Time is of the essence.
---
Previous: