by LetsRun.com
June 23, 2018
Just two months the greatest victory of her career, Des Linden, the 2018 Boston Marathon Champion, announced on twitter she is parting ways with her long-time training group, the Hansons-Brooks team. She will still be sponsored by Brooks.
After doing some soul searching, I've made the decision to part ways with the Hansons team. I'm appreciative of Keith and Kevin's guidance as well as the support of my former teammates. My journey forward is not yet charted, but every step is part of the process. #runhappy

— des_linden (@des_linden) June 23, 2018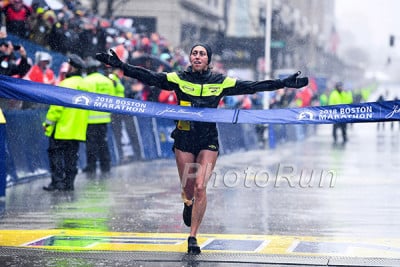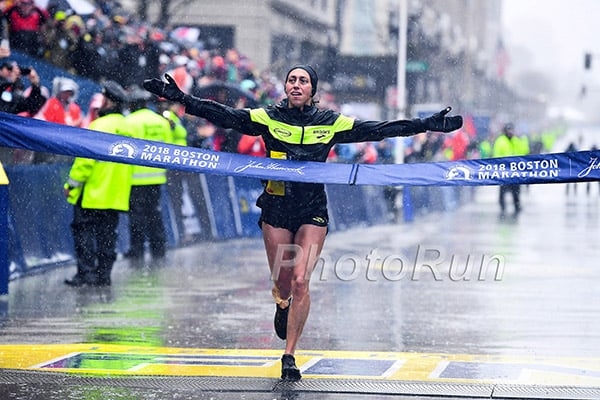 The Hansons-Brooks team was started by brothers Kevin and Keith Hanson in 1999, with the goal of raising the standard of American long distance running, and has had its most success in the marathon.
Linden didn't have any pro offers after graduating from Arizona State in 2005, and soon joined the Hansons-Brooks team. It is the only pro group she has been a part of.
Team member Brian Sell made the US Olympics team in the marathon 2008, while Linden continued to develop as a runner. She nearly won the Boston Marathon in 2011, and then made the US Olympic Marathon teams in 2012 and 2016, before having her historic Boston victory this past April.
Last summer Dathan Ritzenhein, formerly a member of the controversial Nike Oregon Project was brought into the Hanson-Brooks team, a move Des, an outspoken anti-doping advocate, did not approve of. In her build-up to Boston, Des did more of her warm winter training in Arizona where her physio John Ball is, while the rest of the team did its traditional warm-weather training in Florida.
Prior to Boston, Des expressed her displeasure with Ritzenhein joining the group and after winning Boston was in the position to do whatever she wants training wise. Her successful partnership with the Hanson brothers has come to an end.
Our take: Des Linden would not have won Boston without the help of the Hanson brothers over the years, but this move is not surprising. She did her build-up to Boston her own way, and now has the brand and reputation to chart her own course.
Des on Ritz joining team
Discuss: Des Leaves Hansons