A Reinvigorated Dathan Ritzenhein Talks NYC Half, Hansons-Brooks, L-Carnitine, And His Upcoming Return To The Marathon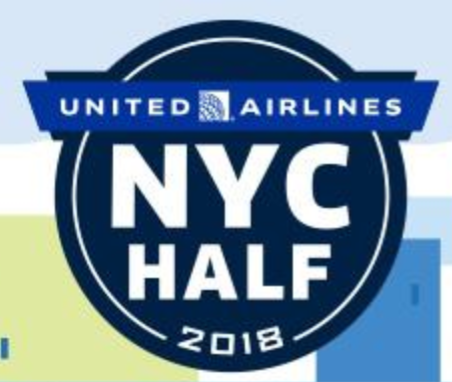 March 18, 2018
by Robert Johnson
March 5, 2018
Next Sunday, Dathan Ritzenhein and more than 22,500 other people are running the 2018 United Airlines NYC Half. While Ritz has run the NYC Half four times previously, having finished on the podium twice, Sunday's race will be a new experience for Ritz as the course has been totally redrawn for 2018. The United Airlines NYC Half now will start in Brooklyn and run up through lower Manhattan, then over to Times Square before finishing with a loop in Central Park.
One-minute video on the new course:
Article continues below player
The race in NY will be a big one for Ritz as it comes four weeks before he returns to the marathon at the 2018 Boston Marathon for the first time since having to drop out of the 2016 TCS New York City Marathon after pulling his plantar. Boston will also represent Ritzenhein's first marathon as a member of the Hansons-Brooks team.
This afternoon, Ritzenhein called into a teleconference for the NYC Half from his winter training base in Orlando, Florida, and it was clear from the very start that he's excited about the way his training has been going and that he can't wait to lace up the racing flats.
"Training has been going great for me down here in Florida, so I'm excited to go back up north and test out how my fitness is. I love this event and this (new) course looks really awesome — very challenging which will be great for me as I think it will suit my strengths well, but I'm also excited to see other parts of the city as we go through," said Ritz in his opening statement. Later in the call, he added he liked the fact that course will feature a somewhat hilly finish in Central Park as he said that maybe his "strength is maybe there more than the speed."
It was then time for questions and answers. During the Q&A, Ritzenhein said he's been reinvigorated by his switch to the Hansons-Brooks team and he said that them having faith in him has been instrumental in him regaining faith in himself.
Some highlights from the Q&A.
Question: At age 35, what motivates you? Do you still dream of winning a major or running a PR or do you have more modest goals at your age?

Ritz: Right now, I've been given a great opportunity to keep trying to compete through 2020 and try to make a fourth Olympic team. My coaches Keith and Kevin Hanson — they believe in me — even when I've struggled with believing in myself a little bit over the last year or two — they've really helped light a fire under me and I've kind of been reinvigorated with my training and I just can't wait to get out there next weekend. But I think the focus for me really is the marathon right now and I see that as my future.
At 35, I still have goals and things I want to do. I train as well now at certain times as I ever have. My training has been going great now and so I'm going to do the United Airlines NYC Half in two weeks and a month later the Boston Marathon, and try to get that next step forward to get myself back on track after two rough marathons in New York in 2016 and the Trials as well. Those were rough times. They've really put a lot of faith in me and I'm trying to do the same and just focus on getting better in each marathon here and set myself up hopefully to have some great marathon majors but also to try to make a fourth Olympic team in 2020.
Question: Can you talk a little about the training and environment that has sort of reinvigorated you and what is different about this training cycle than in the past?
Ritz: This will be my first marathon with the Hansons program. I've known these guys for a long, long time, going back to my high school days in Michigan. And they've kind of been known always for the marathon — they were really one of the first successful post-collegiate groups to kind of come back out of the doldrums of American running in the '90s. They gave me an opportunity which I didn't know if I'd have left at this point in my career.
The put a lot of faith in me. The last three years before that [were hard]. You always second-guess yourself when you are coaching yourself. You go through periods where you train well but sometimes you are always kind of second guessing if this is the right thing so Keith and Kevin have given me the opportunity to be able to just focus on the training — I've got a lot of input into the training as well — but they've given me a situation where I can train with other people. I've been down here with Shadrack Biwott –another guy on the team — and we've been able to just train and focus. And they've given my family the ease of being able to come down here and those are the kind of things that keep your training going well and make you happy — so that environment has just been very positive.
I struggled a little bit after rupturing my plantar in New York City in 2016. I kind of didn't know if maybe I didn't have it 100 percent but they believed in me and gave me such an amazing opportunity to try to spend a few more years trying to get better still and try to hopefully make that fourth Olympic team. I guess I just have a lot of motivation. I have people behind me. And I have a lot of people who had my back, who don't turn away and having that confidence of those people including those group down here in Hansons has been for my own mindset — it's made all the world of difference.
Ritzenhein on the 2018 Boston Marathon field and his goals for the race:
[The field is] pretty dense. As I look towards the [Boston] field, you can't take some of those guys for granted even if they haven't run super well in a few years as I feel like sometimes I've been in that position with the marathon where it's been maybe a couple of years since I've had a good one but I feel like everything is going well and I feel ready for it. So I've spent a lot of time visualizing myself doing well. And when I'm down here in training camp, it's a lot easier so I feel like I've had a very good opportunity to focus and I can think of those guys that are in the field. [Having run it in 2015], I felt like Boston is a great course for me. I feel like it suited my style of running very well.
I'll be going in this year hopefully a lot more prepared than I was in 2015, but I can't at the end of the day worry about the competition, all I can do is get myself into the best shape possible, focus as best I can and be positive. I'm a big believer in being positive all the time but it's very difficult [to do] in this sport as you can get kicked down with injuries and hardship, a lot of things can creep into your mind and I think if you let that stuff into your brain, it eats away at it like a rotten apple. So I just try to be positive and I'm in a really good environment down here where I can do that.
The field is great but I feel like I'm preparing the best I can and at the end of the day hopefully I'll be able to come off the race in New York City feeling good and healthy, and I know if I'm healthy and positive and I'm motivated, then I can be with anyone else in the race at the end.
The questions weren't only about running, however. In May of 2017, a 269-page report made by USADA during its investigation of Dr. Jeffrey Brown, Alberto Salazar, and the Nike Oregon Project was published in its entirety by Flotrack after being hacked by Fancy Bears. The report, which was supposed to remain confidential, said it was "highly likely" that six NOP athletes, including Ritzenhein, had violated anti-doping rules that limit IV infusions and/or injections to 50 ml over a six-hour period when they received L-Carnitine a supplement that is legal if administered properly. The report portrayed Ritzenhein as a bit of tortured soul as he previously had balked at taking thyroid medication in the quantity Salazar wanted him to take and also balked initially at taking L-Carnitine until Salazar assured him it was legal.
Since Ritzenhein hadn't addressed his supplementation during his time at the Nike Oregon Project, I asked him about it as earlier today the NOP's supplementation practices became international news once again as a British Parliament inquiry ruled that an L-Carnitine injection given to Mo Farah "must be investigated by General Medical Council": See Injection given to Sir Mo Farah must be investigated by General Medical Council, says parliamentary inquiry.
Here is how that Q&A went.
Robert Johnson: This morning it came out that the British Parliament — they've ruled that the L-Carnitine usage by your former teammate Mo Farah should be investigated by the General Medical Council. I know that the L-Carnitine injections are something you had big reservations about but Alberto Salazar pressured you to take, so I'm wondering what your thoughts are sort of looking back on your L-Carnitine usage and do you think you may have unknowingly broken the anti-doping rules by taking more than what was allowed?
Ritz: I've just tried to be as cooperative and open with the investigation as I could possibly be from the very beginning and that was before there was even any knowledge of any investigation going on so I've been able to just keep my head down and train and do the best I can because I know I've done everything I can to possibly cooperate and do the right thing.
Johnson: But did some of that supplementation [usage] — I know there was that calcitonin and you were upset about that — was that one of the reasons why you left [the NOP] and went back to Michigan? Did that make you feel uncomfortable?
Ritz: Well I've been back at home for quite a few years now and I'm happy to be back there and training well. And training with the group I'm with now. I guess we all do things over the course of time that you can look back on and say, "I wish I had done this or I wish I had done that differently," but I've always tried to compete with as much as honor and dignity as I can and I'll continue to do that.
###
Emily Sisson, who had the fastest American half-marathon debut on a record-eligible course in New York last year (68:51), was also on the call. She's been training in Phoenix, Arizona, with Molly Huddle and said her training has been "pretty similar" to last year, but the big difference has been that she has been able to run "higher mileage and feel better doing it this time around."
As for her goals for 2018, she said she wants to get on the podium in NYC next weekend and then run some fast 5ks and 10ks, "I'm excited to run another half marathon and try to improve on my first performance and just get stronger in the meantime," said Sisson. "I have a pretty good teammate to look up to and try to follow in her footsteps. I have a bit of learning to do but I'm really exicted to make that step."
I asked Sisson when she would be making her marathon debut. She said she initially was going to make it this fall but she's getting married in August, so she's trying to figure out if "if that's doable or if we should push it back."
---
Talk about Dathan Ritzenhein on our world famous messageboard: MB: Ritz Talks NYC Half, Hansons-Brooks, L-Carnitine, And His Upcoming Return To The Marathon in Boston.