WTW: The Year of the Women's Half Marathon, a Premature Celebration, and an Introduction to Fancy Chemutai and Sondre Moen
The Week That Was In Running – October 16 – 22, 2017
by LetsRun.com
October 25, 2017
If you missed our in-depth chat with US 800-meter legend Johnny Gray, catch up now: LRC Johnny Gray Talks About Having American 800 Record For 32 Years, Why He Considered Taking Drugs, & His Thoughts On Ajee Wilson.
Past editions of the Week That Was can be found here. Questions, comments, or a tip? Please call us at 844-LETSRUN (538-7786), email us or post on our forum.
****
The Valencia Half Marathon Delivers, As Does Sondre Moen
Last week, the 27th Valencia Half Marathon delivered fast times in both the men's and women's races. In the men's race, 2017 world leader Abraham Cheroben ran 59:11 to win and in the women's race Joyciline Jepkosgei, set her sixth road world record of the year, as she broke her own 64:52 WR by one second.
But we already knew Cheroben (58:40 at the Copenhagen Half last month) and Jepksogei (five previous world records this year) were studs. What turned a lot of heads was the fact that Norway's Sondre Nordstad Moen ran 59:48. The 26-year-old is the first Northern European to break the 60-minute barrier and just the sixth non-African-born runner under 60:00.
Article continues below player.
Moen, who was 19th in the Rio Olympic marathon in 2:14:03 and has a 2:10:07 marathon best, was far from a household name before his run on Sunday. We admitted we didn't know who he was — MB: Norway's Sondre Moen – a guy we've never heard of – just ran 59:47 at Valencia half. 3rd best half by a non-african. As a result, we decided it would be fun to see how his credentials at other distances compared to those of the other five non-Africans who have broken 60:00.
See for yourself. All PRs are their PRS when they broke 60:00.
History's Six Sub-60 Non-African-Born Men and Their Credentials When They Broke 60:00
1. 59:33 Marilson dos Santos – Brazil – 2007 World Half – 13:19/27:28/2:08:37
2. 59:43 Antonio Pinto – Portugal – 1998 Lisbon Half – 13:21.1/27:48.1/2:07:55
3. 59:43 Ryan Hall – USA – 2007 US Half Champs in Houston – 3:42/13:16
4. 59:47 Zane Robertson – NZL – 2015 Marugame Half – 3:34/13:13
5. 59:48 Sondre Nordstad Moen – NOR – 2017 Valencia Half – 13:20/27:55 (road)/2:10:07
6. 59:52 Fabián Roncero – ESP – 2001 Berlin Half – 13:28/27:14/2:07:23
We think based on those stats it's fair to say that either Moen's sub-60 0r Ryan Hall's was probably the most surprising based on what they'd done up to that point in their careers.
More: MB: Norway's Sondre Moen – a guy we've never heard of – just ran 59:47 at Valencia half. 3rd best half by a non-african.
****
Remember The Name Fancy Chemutai
The runner-up in Valencia on the women's side was 22-year-old Fancy Chemutai, who ran 65:36. While Chemutai lost the race by 45 seconds, 65:36 is still very fast — it moves her to #6 on the all-time list, one spot ahead of marathon world record holder Paula Radcliffe (65:40). Very impressive for a 22-year old who had never raced outside of Kenya until this year.
Five of the six fastest women in history at 13.1 have run their PRs in 2017, and four of those five have never run a marathon.
The Seven Fastest Female Half Marathoners of All Time and Their Marathon PRs

64:51 Joyciline Jepksogei – N/A
65:06 Peres Jepchirchir – N/A
65:09 Florence Kiplagat – 2:19:44
65:13 Mary Keitany – 2:17:01
65:22 Violah Jepchumba – N/A
65:36 Fancy Chemutai – N/A
65:40 Paula Radcliffe – 2:15:24
Bold = Run in 2017
One would think that when Jepkosgei, Jepchirchir, Jepchumba, and Chemutai move up to the 26.2 distance, they'll be fast. Mary Keitany ran 2:17:01 in London in April, and her 65:13 half marathon pb (set this year in February) falls right in the middle of those four.
Making this list reminded us that Jepchirchir hasn't raced since she set a then-world record of 65:06 at the RAK Half in February. We know she had typhoid in the spring, but if you know what's been up with her since, please email us. Update: We've received an email telling us that Jepchirchir is pregnant. Congratulations.
More: Joyciline Jepkosgei Does It Again With WR #6 – Runs 1:04:51 For Valencia Half Marathon To Break Her Own World Record By 1 Second
Valencia Discussion On The Message Board
****
Celebration At End of Marathon Costs Man

Nets Man

$1,000+ 
Last week, the 2017 Scotiabank Toronto Waterfront Marathon was held. Up front in the men's race, defending champ Philemon Rono of Kenya ran the fastest time ever on Canadian soil (2:06:52) to win as 2015 Chicago champ Dickson Chumba was second in 2:09:11. Ethiopian Marta Merga won the women's race in 2:28:20 — which she ran the hard way by going out in 71:02 and coming home in 77:18 (they went out hard as both races offered a 40,000 CAD bonus for a CR and the women's CR is 2:22:43).
The race also served as the Canadian national champs, which were won by Trevor Hofbauer (2:18:06) and Leslie Sexton (2:35:47).
Hofbauer enjoyed his win as he high-fived the crowd at the end of the run as shown here:
@TrevorHofbauer had one exciting finish in his win at the Canadian Marathon Championships today

Watch the replay: https://t.co/zKjnadQuP2 pic.twitter.com/y2zxXDahVO

— RunnerSpace (but wearing a ?) (@runnerspace) October 23, 2017
One small problem. The Canadian champ was slated receive 2,500 CAD ($2,016.03) if he won the race between 2:15:00 and 2:18:00 but only 1,250 CAD ($988.25) if he won in over 2:18:00. The premature celebration may have cost Hofbauer 1,250 CAD.
Not so fast. Fans liked Hofbauer's celebration (and his mustache) so much that they started a GoFundMe page which has more than made up the discrepancy. As of Tuesday at 1:30 p.m. ET, the GoFundMe has raised $2,616, including a $200 donation from Athletics Canada.
LetsRun.com PSA: GoFundMe takes a 5% commission on all money raised, plus credit card fees. YouCaring.com does the same thing as GoFundMe without taking the 5% cut.
And we don't think the celebration cost Hofbauer six seconds. In the video above he only celebrates for nine seconds (while still moving forward). That didn't cost him six seconds at the finish.
More: MB: Canadian Runner loses $1,250 due to celebration 
*Philemon Rono (2:06:52) Breaks All-Comers Record And Wins $50,000 Bonus By 2 Seconds – Marta Merga (2:28:18) Wins Women's Race
*Toronto Results
****
YouTube Video of The Week
In Venice, the lead pack of seven men were led off-course by an official motorbike and ended up running down a highway. That group held a 56-second lead on the eventual winner (Eyob Gebrehiwet, 2:12:16) at halfway but were more than a minute down on him at 25k (61 seconds). Only two of them finished the race as Gilbert Chumba was 4th in 2:16:47 and David Metto was fifth in 2:19:51.
All we can say is, "Disgraceful."
More: MB: EPIC FARCE AT VENICE MARATHON AS LEADERS GO A LONG WAY OFF COURSE
*The Guardian: "Unknown Local Wins Venice Marathon After Favorites Take Wrong Turn" Eritrean-born Eyob Gebrehiwet, who became an Italian in October of 2015, became the first Italian to win the race since 1995. Calling him an "unknown local" might be downplaying his talent level, though, as he won in 2:12:16.
*IAAF Recap Former world U20 5,000 champ Sule Utura won the women's race in 2:29:04.

****
RIP Bill Donakowski and Dan Stimson
"What are these guys doing? Is Ronnie (Ron Warhurst) having them do intervals before racing?!"
"Ah, no, they're just training through the weekend. Not many guys are racing."
"What?! That's BULLS***! Why would you do intervals when you could be racing… at home! Man, things have changed…"
-conversation that messageboard poster "Burnsy" says he had with Bill Donakowski after Donakowski returned to the University Michigan for an indoor track meet many years after graduation. Donakowski, the 1977 Big Ten XC champ and 1986 US marathon champ (Twin Cities Marathon, 2:10:41), died last week at age 61. He was also a renowned aerospace engineer.
Unfortunately, Donakowski wasn't the only prominent member of the running world to pass away last week as Dan Stimson, who directed the William & Mary program for 25 years, died at age 68.
More: MB: RIP Bill Donakowski
*MGOBlue.com Remembering Hall of Fame Distance Runner Bill Donakowski
*Obituary
*NY Times from 1986: RUNNING; TWIN CITIES MARATHON TO DONAKOWSKI
*Dan Stimson Passes
****
What Do The IAAF and USATF Have in Common?

The New York Times' Tariq Panja traveled to Senegal to talk to Papa Diack — the son of long-time IAAF head Lamine Diack — about the corruption charges he and his father are facing. Panja's piece came out last week and it's definitely a must-read journalism for track fans.
Predictably, Diack, who is still living large in Senegal, denied he did anything wrong but refused to hand over the documents to the reporter that he claimed would clear his name, saying he'd only hand them over to a prosecutor. And Diack also said he'd never allow himself to go to France to face a prosecutor.
We only wish the reporter had asked if Diack would agree to send the documents in the mail to the prosecutors to clear his name. Of course, we know that won't happen.
Anyways, the most disturbing aspect of the piece may have been something that Diack admitted to. Diack claimed to have been paid $14 million in commissions as a consultant for the IAAF. Unless the IAAF was rolling in lucrative sponsorship deals, paying Diack that much is ludicrous, which means the IAAF was either a) extremely dumb; b) extremely nepotistic; c) extremely corrupt; or d) all of the above. Prior to this, the only entity we knew that paid out eight figures in consulting fees was USATF, which we only slated into category a).
More: Accused of Corruption on Multiple Continents, and Comfortably Defiant in Senegal
From the Archives: Breaking: Max Siegel Expose in The Washington Post – It's going to be tough for him to survive this!
****
Sixteen Power 5 Schools Agree They Want To Try To Wipe Out Penn and Drake?
If you are a fan of the Penn or Drake Relays, you will want to read this separate piece we published:
LRC Arkansas Creates "National Relay Champs" And Like Everyone Else in College Sports Says, "The Only Thing That Matters In Life Is Yourself"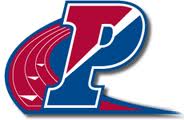 ****
Molly Seidel Returns With A Vengeance

#2 – where Molly Seidel now ranks on the all-time list for the Franklin Park women's 5k thanks to the 16:18 she ran on Sunday to win the Mayor's Cup XC race in her professional debut in Boston (course record is Mary Cullen's 16:15 from 2008).
With that time, Seidel, who was racing for the first time since March, dominated Olympian Abbey D'Agostino by 30 seconds (Olympic marathoner Desi Linden was 5th, five seconds behind D'Agostino), in D'Agostino's first race since blowing out her knee at last year's Olympics.
It was also Seidel's first race since signing an endorsement deal with Saucony and joining its Freedom Track Club coached by former American 5k star Tim Broe.
More: LRC Former NCAA Champs Molly Seidel & Abbey D'Agostino Go 1-2 At 2017 Mayor's Cup XC And Chart Paths To Healthy Futures
*MB: Molly Seidel And Abbey D'Agostino Go 1-2 At Mayor's Cup In Boston
*MB: Molly Seidel with Tim Broe/FTC and Saucony
****
Quotes of the Week (that weren't quote of the day)
#1 Usain Bolt likes to take his shirt off
"He loves to DJ, he loves to take the mic. He gets hot, so he takes his shirt off a lot."
–Justin Gatlin talking to ThePostGame.com about what it's like to go out with Usain Bolt. Gatlin says he's gone out with Bolt a couple of times where they've hung in a VIP section with bottle service.
Justin Gatlin Says Usain Bolt Will Party For A Year, Then Return To Sprinting
#2 Pole vault star Sam Kendricks says he developed a lot of "physical courage" from running cross country
"Starting out in cross country — because my dad was a coach and distance runner back in the day — I was able to develop a whole lot of physical courage being a cross country runner. I learned a whole lot about myself physically and what I was capable of and where I was and growing. And developed a really competitive mindset being a cross country runner because I didn't start on the soccer team even though I was a pretty good soccer player. I couldn't play football. I wasn't big enough to start on the track team. But hey, everybody's got a spot in cross country. And because I'm a coach's kid, I started out running every morning since I was like [in] fourth grade, so I have a lot of miles in my history."
-Pole vault world champ Sam Kendricks talking to Track & Field News in a video interview.
More: Pole Vault World Champion In Praise Of XC
#3 Is prize money necessary for most races?
"Shipping in folks (pros) from out of town who take your money, have a great time and leave the next day — that's not what running is about in my humble opinion." 
–Josh Levinson, owner of Charm City Run, talking to the Baltimore Sun about how the Baltimore Marathon has done well despite dropping prize money a few years ago. Author Scott Douglas added, "The average person running 4:15, what do they care if it's [won] in 2:12 or 2:20? They might think, 'Well, that has nothing to do with my race.'"
More: Absent title sponsor, Baltimore Running Festival gets its second wind
****
Recommended Reads
To see our favorite reads from other weeks, go here.
****
Quotes Of The Day And Last Week's Home Pages
To see the actual quotes of the day from last week or last week's home page or any home page, go to our archive page.
---