Results for 2017 Toronto Waterfront Marathon
by LetsRun.com
Updated October 21, 2017
The 2017 Scotiabank Toronto Waterfont Marathon took place today, Sunday October 22nd. The race started at 8:45 am in Toronto (8:45 am ET, 13:45 CET).
After the race, full results will be found here. To track the runners and see a live leaderboard go here.
You can also track runners via the mobile app – available now on the App Store and Google Play.
The top 10 men's and women's results appear below.
Article continues below player
Top 10 Men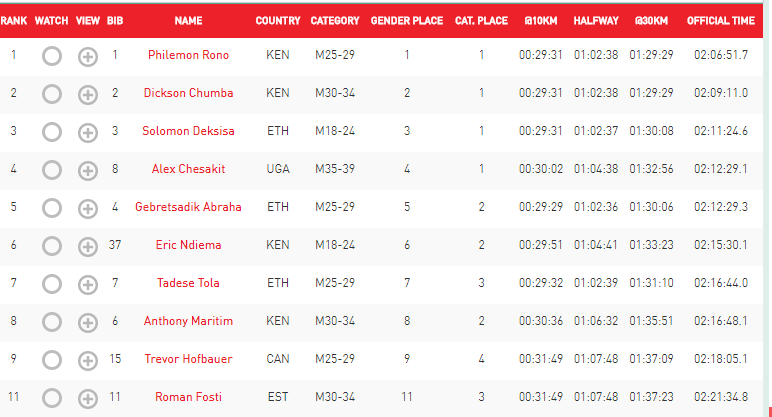 Top 10 Women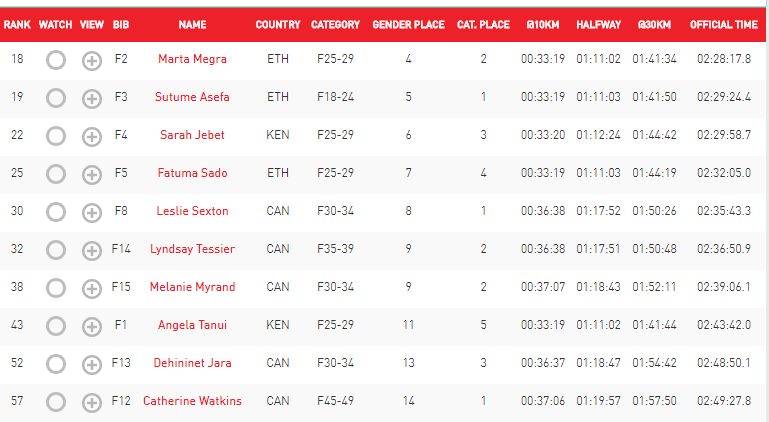 TV & Streaming info is here.
After the race is over, we'll publish top results below. For more info go to the Toronto website.