Could a Cooling Wristband Be The Answer To Athletes Who Struggle with the Heat?
Beating the Heat: Could the dhamaSPORT Cooling Wristband Change the Way Athletes Cool Off Before and During Races?
By Jonathan Gault
February 14, 2017
July 1, 2016, was not a fun day to run in Eugene, Ore. From the time the sun rose at 5:33 a.m., the temperature had steadily climbed and by 5:00 p.m. it was 84 degrees Fahrenheit, the hottest it would be all day. The men's 10,000 meters, the first track final of the 2016 U.S. Olympic Trials, was scheduled to begin in 75 minutes, and the heat was weighing heavily on Sam Chelanga's mind. He was rubbing ice cubes on his wrists and neck, a practice he learned from his college coach, and pouring water over his head, but Chelanga couldn't shake the thought that his body was no match for the conditions.
"I approached that race thinking, 'We're screwed, I don't know how we're going to do it, it's too hot,'" Chelanga said.
By the time the gun went off, Hayward Field's west grandstand had cast a shadow over 75 meters of the homestretch, but for the rest of their time on the track, the runners would have to brave the sun. Seven men — over a quarter of the field — wound up dropping out. Chelanga, who entered the race with the second-fastest personal best in the field, finished sixth in 28:56.12, almost 40 seconds away from qualifying for the Olympics and over a minute behind winner Galen Rupp.
"My former coach, we didn't have a strategy on how to beat the heat," Chelanga said.
Article continues below player.
Flash forward four weeks. Chelanga was back in Eugene to run a four-mile road race at the TrackTown Summer Series. When the race went off at 5:15 p.m., it was even hotter than it had been at the Trials earlier that month: a blistering 97 degrees. But this time, Chelanga had a secret weapon. It was called a dhamaSPORT, a wristband designed to cool athletes' core temperatures before, during and after competition. Chelanga wore it on his warmup and immediately noticed a difference from his last visit to Eugene.
"It was just like in my mind, I was just thinking, 'Wow, it's going to be interesting. [Four] weeks ago, I was here and just absolutely dying. And now I have this little thing cooling my wrist'…It just felt like okay, I'm watching guys overheat. They don't know what to do. And I'm sitting here…I feel confident. I'm not worrying about temperature. I'm like, 'Let's do this.' And psychologically, I think that could give you that extra boost."
Chelanga won the race, and in so doing beat two of the men who had finished in front of him at the Olympic Trials on July 1. He wore the dhamaSPORT again during his warmup for the Falmouth Road Race on August 21 (73 degrees with 69% humidity; Chelanga finished third) and the U.S. 20K Championships on September 5 (63 degrees, 60% humidity; Chelanga finished second). He believes the device made a difference.
"I did feel it cooling," Chelanga said. "And sometimes I think some of it is in your head, psychological. But I think it worked."
***
Scientists agree that when it comes to distance running, hot weather has a negative impact on performance. Heat leads to a rise in the body's core temperature, which in turn affects performance.
"It's impossible for us to exercise without having a rise in our core body temperature," said Dr. Christopher Minson, a professor at the University of Oregon's Department of Human Physiology who specializes in the body's thermoregulatory system. "When we do exercise, a large part of the energy cost of exercise actually turns into heat. And that heat has to be dissipated. Some of that heat rise is very important for the exercise response, but when the body temperature gets too high, then it can actually impede performance. That impacts things such as sustainable power as well as certainly, perception of effort will be higher when someone's hotter."
Keeping core temperature down during competition has so far proven to be difficult for endurance athletes. Galen Rupp traded out chilled white hats during the Olympic marathon in Rio, receiving a fresh ice pack each time, and athletes will often pour water on their heads in an attempt to stay cool during hot road races. But right now, the most powerful cooling devices are too bulky to use during races.
Instead, the bigger focus has been on precooling. According to a 2001 study published in the British Journal of Sports Medicine, pre-cooling the body before competition in hot conditions can be beneficial for endurance athletes. While there's no pre-cooling device that can keep core temperature low during an entire marathon, research has shown that pre-cooling can slow the rate at which core temperature rises. That's why ice vests have become a common sight at the start of hot marathons. U.S. Olympic marathoners Shalane Flanagan, Amy Cragg and Desi Linden all wore ice vests in Rio last year, and several athletes wore them prior to the U.S. Olympic Trials in Los Angeles last February. Ashton Eaton also used a cooling vest in between decathlon events at the 2015 World Championships and 2016 Olympics, as well as a cooling hood designed by Nike.
Scott Simmons witnessed the devastating effects of heat firsthand while coaching at the 2007 World Cross Country Championships in Mombasa, Kenya, where his athlete Fasil Bizuneh faded from 70th to 129th over the final two kilometers. Overall, 29 men dropped out in the 85-degree, 70% humidity conditions, including Kenenisa Bekele — the only time he lost at World Cross between 2002 and 2008.
Simmons began searching for a solution to keep his athletes cool and even tried designing a cooling device himself but, "it turns out I don't have a degree in engineering," Simmons said. Over the past few years, he'd been talking to a startup in Boston about a cooling device that was worn on the wrist, but Simmons didn't feel that it was powerful enough to benefit his athletes. Last summer, with the Olympics approaching, Simmons asked the company one last time if there was anything they could do for him. There wasn't, but they pointed him in the direction of one of their rivals, Dhama Innovations, which produced a wristband, the dhamaSPORT, designed to lower core temperature.
Dhama Innovations shipped six of them out to Simmons in Colorado Springs. He began testing them out and was impressed.
"I was just amazed that they cooled for as long as they did, they were as efficient as they were, they were as light as they are," Simmons said.
He gave one to Chelanga, who began working with him following the Olympic Trials, and took four of them to Rio for the Olympics. One of his athletes, steeplechaser Hillary Bor, wore it during his pre-race warmup (he placed seventh in the final), while another, eventual 5,000-meter silver medallist Paul Chelimo, used it to recover after his qualifying heat on the bus ride back to the Olympic Village. Simmons also gave a dhamaSPORT to marathoner Jared Ward. Ward did not end up using it, but Simmons confirmed with the IAAF that the device is legal to use during competition.
***
The key to the dhamaSPORT is its ClimaCon technology, developed by MIT grad Kranthi Vistakula. The device uses a thermoelectric module strapped to the wrist, with one side becoming cool and the other side becoming hot with the heat sinked away using water and patented nanomaterials. As the athlete's core temperature rises due to environmental heat and humidity and exercise, the dhamaSPORT exchanges heat at the wrist, an area of high bloodflow, which enables the cooled blood to quickly circulate around the rest of the body.
The Dhama website boasts that the dhamaSPORT improves aerobic capacity by 3.68% (the result of a study of 67 pro athletes using the Astrand test), but, crucially, there is nothing on the site about lowering core temperature. The two scientists I spoke to for this story, Minson and Dr. Michael Joyner of the Mayo Clinic, an expert in the effects of exercise and the physiology of elite athletes, said that they would like to see independent, peer-reviewed research, particularly when it comes to the device's ability to lower core temperature.
"I looked at some of their data they presented [on the website] and none of it is peer-reviewed, in journals or published, anything like that," Minson said. "It's all 'based on' this or 'based on' that. I think that they'd be very hard-pressed to show, in any environment, a real reduction in body temperature…What I think they need to do is have a clinical trial of some sort that's by an independent group in order to verify their numbers otherwise everything is kind of suspicious on their website."
Simmons said that Dhama Innovations are currently working with the U.S. Olympic Training Center to get permission to do a study on the dhamaSPORT's ability to lower core temperature at their new Environmental Zone.
Both Joyner and Minson said that, even if the device doesn't have a significant physiological effect, the cooling sensation it provides could stimulate performance.
"Sometimes sensory input associated with cold will make a difference," Joyner said. "You think about if you've been in a gym and cycling away, you turn the fan on and you feel better right away."
Does that remind you of anyone? Here's Chelanga again:
"I did feel it cooling. And also sometimes, I think some of it is in your head, like psychological. But I think it worked."
Simmons, who is now a paid consultant for Dhama, got involved with the company because he's a big fan of the device and believes future versions can be even better than the ones his athletes used this summer. At 125 grams, the current version of the dhamaSPORTon sale (Generation II) isn't much heavier than the first GPS watches, but it's certainly bulkier, big enough that none of Simmons' athletes have used it in competition. But Simmons said that an upcoming model, the dhamaPRO, will be probably 15 to 20% lighter and that he could envision his athletes using the device in competition, particularly in a longer race such as a marathon. And with four of Simmons' athletes competing at the World Cross Country Championships in Kampala, Uganda, next month (average high temperature in March: 84 degrees) he'll be taking several of the devices with him on that trip.
"One of my recommendations is, because we're used to having a watch on one arm or another, just take the watch off and use this instead because your body already feels used to it," Simmons said.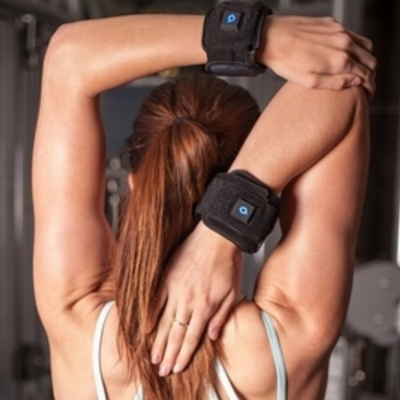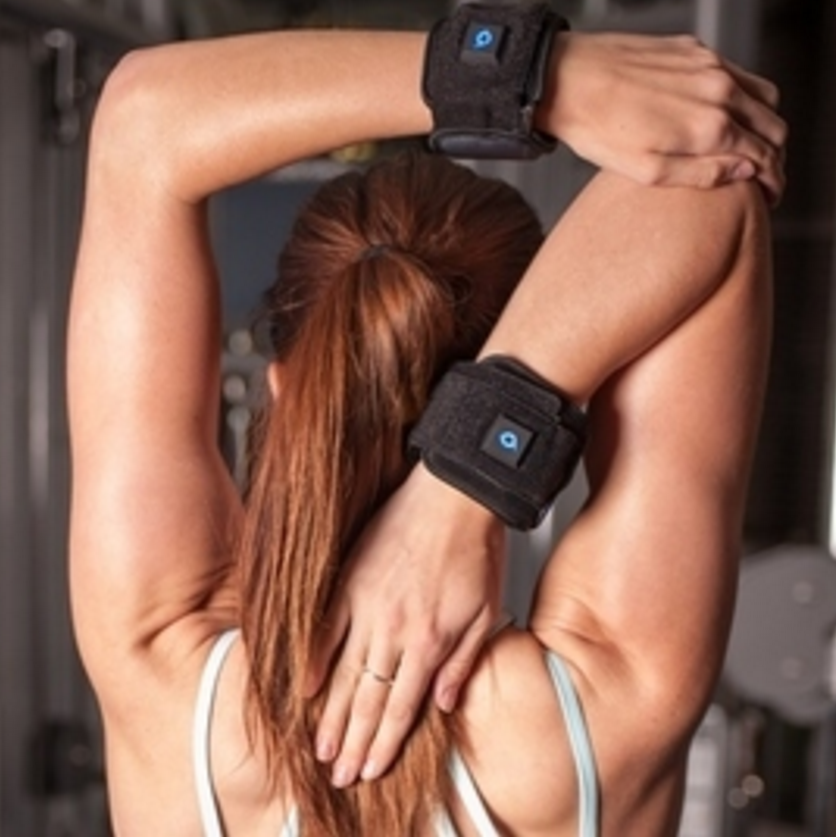 Battery length is not a major issue (the device can run on three temperature levels, with the Generation II Plus lasting between two hours and three hours, 20 minutes depending on the setting), but one drawback is that the heat dissipation surface needs to be re-wetted every 15 to 20 minutes so that it can continue to evaporate heat. Minson said that, in humid conditions, this could be a problem as it's harder for water to evaporate under those conditions.
The benefits, however, such as being able to wear the device in competition, make the dhamaSPORT's future intriguing, particularly if Dhama can continue to make the device smaller and more efficient. For now, it remains a product that may offer benefits, though how significant those benefits are depend on the person using it.
"The bottom line from all of this is if there's a placebo effect or if there's thermal sensation effect, no actual physiological change but a thermal sensation, that is causing someone to perform better, then they should go ahead and use it and try it," Minson said. "Those are powerful influences on performance. I'm struggling to see how there would be these kinds of numbers of a physiological advantage rather than psychological, but that doesn't mean the psychological advantages and don't manifest into better performances."
More: Talk about the device on our messageboard: MB: Multiple US Olympians wore the dhamaSPORT cooling device on their wrists in Rio – Is it a solution for hot weather?
*Dhama Solutions Sport Website