UCAN Fueling 14 Runners at the Marathon Trials (Sponsored)
by Generation UCAN (sponsored)
February 9, 2016
Meb Keflezighi enters this weekend's Olympic Trials Marathon as a top contender at age 40, continuing to be a model of consistency for runners of all levels 4 years after winning the Trials.
Dathan Ritzenhein has chosen a fresh approach since the last Olympic qualifier and is re-energized by his success at the 2015 Boston Marathon after moving back home to Michigan to train and coach himself.
Article continues below player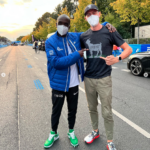 Kipchoge loves the 1:59:40 Shirt Get Yours Today
What a legend!
Their paths to the Trials may differ, but Meb & Ritz share a key bond. They both rely on Generation UCAN's revolutionary nutrition to fuel their training.
"Meb's story with UCAN was huge for me," says Ritz, who started using UCAN in his training leading up to the Boston Marathon to help him achieve more consistent energy levels and improve his metabolism to better use his fat stores as fuel. "If someone who's won Boston, New York, and an Olympic medal endorses something, it holds a lot of weight and you know it's something worth trying."
Two of the top distance runners in the country are with UCAN and several other elites have started to take notice.
UCAN FUELING 14 TOP RUNNERS AT THE OLYMPIC TRIALS
14 athletes competing at the Olympic Trials this weekend have implemented UCAN consistently in their training and seen a major benefit. As more and more runners look to move away from the traditional fueling strategy of loading the body with sugars and fast-acting carbohydrates in an effort to avoid the blood sugar roller coaster and GI distress, UCAN represents the new way of fueling.
UCAN's key ingredient is SuperStarch, a slow-releasing carbohydrate that delivers steady glucose without the spike and crash of sugar-based sports nutrition products. This one-of-a-kind, natural energy source was originally designed for Jonah, a child with a rare disease that prohibits the body from producing its own blood sugar resulting in frequent episodes of hypoglycemia.
As its founders ran further tests, they realized that the unique ability of UCAN SuperStarch to deliver steady energy over time offered major benefits for athletes who also have to work at managing their glucose levels just like Jonah in order to sustain mental and physical energy for peak performance.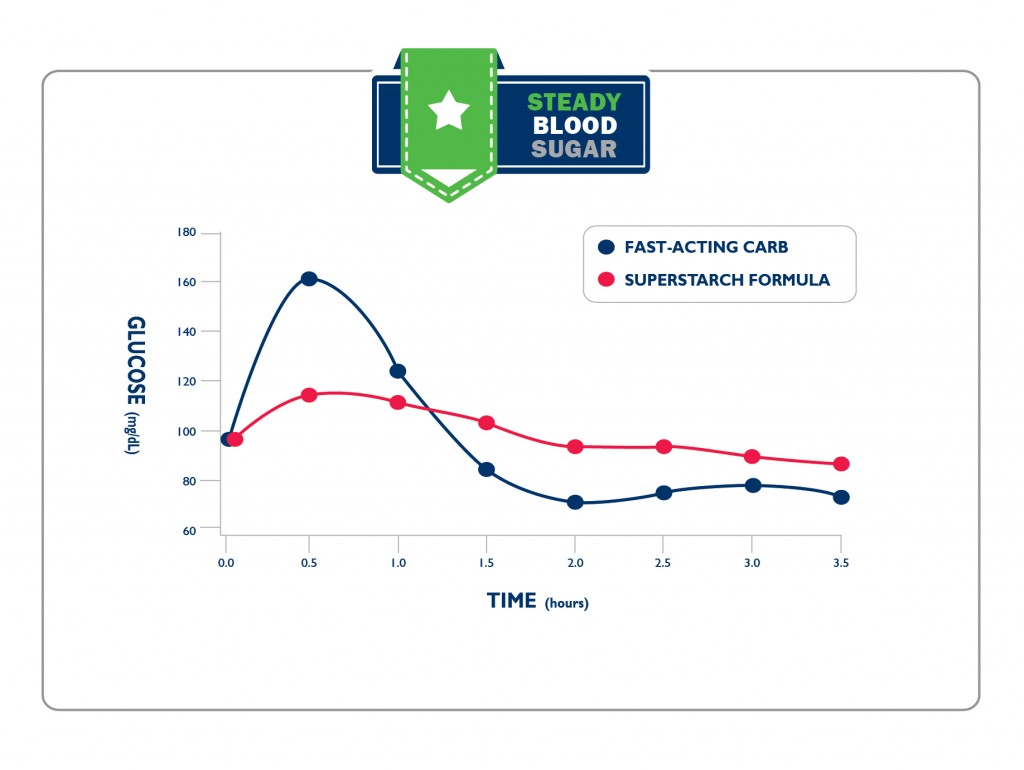 "I had tried a lot of different products, but they always bothered my stomach," says Meb, who was introduced to UCAN by his nutritionist while training for the 2009 NYC Marathon. "UCAN gives me 2 to 3 hours of sustained energy without any stomach problems. I can have it before or after a workout, and even as a snack. I always have a packet in my bag or in my car."
In addition to Meb and Ritz, other athletes on the men's side who have found success with UCAN and are competing at the Trials include Tyler Pennel, Griff Graves and Johnny Crain, who all train with ZAP Fitness-Reebok under Head Coach Pete Rea.
"I use UCAN before my runs, knowing that the slow-releasing energy will sustain me throughout the workout without feeling depleted," says Pennel, the 2014 U.S. Marathon Champion. "It has been essential in my training for the Olympic Trials."
UCAN FOR WOMEN
9 of the women running the Trials will be fueled by UCAN, led by Adriana Nelson, the USA Half Marathon Champion in 2013, and Emily Gordon, one of the youngest athletes competing at age 23.
"I've only recently become a long distance runner and my body is being challenged to go longer and harder and faster," says Gordon, who trains with Team USA Minnesota. "UCAN was introduced to me by my nutritionist and I will never use anything else. I've struggled with hypoglycemia in the past and It's incredible how UCAN keeps my energy consistent and allows me to work hard."
UCAN is particularly beneficial for women, says Dr. Cathy Yeckel, PhD, an Associate Clinical Professor at the Yale School of Public Health, because it allows them to fully take advantage of their fat-burning potential.
"Women have an inherent ability to metabolize fat during exercise, and that's disrupted if you take in something that's going to force you to burn sugar like a gel or sports drink," says Yeckel, who researches the human metabolism. "The crucial thing that UCAN offers women is that they can maintain their energy levels without putting lots of extra calories on board, allowing them to keep burning fat which is what the body wants to do."
Yeckel also says that women athletes have particularly sensitive stomachs, and the unique properties of UCAN make it gentle on the stomach, helping runners avoid GI distress.
"Racing and training with UCAN has changed my world," says Andrea Duke, a veteran marathoner who's run 46 of them since 2002 and will be running the Trials for the first time. "No more stomach issues, no bonking, no hunger issues, no bloating. Because of this success, I have replaced all traditional fuel sources for UCAN."
Other women competing with UCAN at the Trials include Heidi Greenwood, Anita Perez, Andie Cozzarelli, Mackenzie Howe, Joanna Thompson, and Katja Goldring.
HOW TO TRY UCAN
For runners struggling with fueling for long and intense workouts and looking to improve body composition, UCAN offers a unique solution that is different from any other sports nutrition product.
"With UCAN you don't have to mess with the spike and crash, you can have stable blood glucose and fuel less frequently, and you can burn more fat and spare those carbohydrates," says running coach and exercise scientist Greg McMillan. "That's the trifecta to avoid the bonk."
UCAN products powered by SuperStarch are available in powdered drink mixes and bars. The benefits of UCAN drinks and bars include:
Steady, long-lasting energy without the spike and crash
No gastrointestinal (GI) distress
A unique dual-fuel energy profile that helps you burn both carbohydrates and fat efficiently.
The product family also include UCAN Hydrate, a zero calorie/no sugar electrolyte replacement specially formulated by an Olympic dietitian with a mix of 5 essential electrolytes to match the ratios of nutrients lost in average sweat.
Try the full family of UCAN products and order the UCAN Runners Box for just $20. Save an extra 15% with code LETSRUN.
For more information on how to use UCAN for running, visit generationucan.com/letsrun