Is It The Socks? Cristian Soratos Reveals He First Wore Sonic The Hedgehog Socks When He Ran His 3:56.87 Mile Equivalent
by: LetsRun.com
March 13, 2015
Fayetteville, AR — Cristian Soratos of Montana State, the #1 seed in the men's mile, is one of the biggest stories in the NCAA this year. Virtually unheard of before this year, he has the fastest time in the NCAAs and tonight in the prelims of the mile he ran like he had been here before going wire to wire in his heat for the win in 3:57.94.
Afterwards Soratos spoke like a guy who had been here before.  However, he admitted that it's hard not to be at least a little intimidated by the five-time NCAA champion Edward Cheserek. With that said, he said he's just focusing on himself tomorrow and won't worry about what others may do.
Article continues below player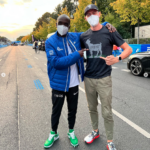 Kipchoge loves the 1:59:40 Shirt Get Yours Today
Shirts are $10 off if he breaks the world record and you order today.
Overall, Soratos appeared confident after the race. He said he's gone over every possible race scenario for tomorrow's final in his head already, so when he actually gets out on the track he'll be prepared and won't panic.
Most importantly in an LRC world exclusive he revealed that the first time he wore his Sonic the Hedgehog socks (photo below) he was wearing today was the time he ran his 3:56.87 equivalent mile. Before then he was almost unkown, since then he's been unbeatable. Is it the socks?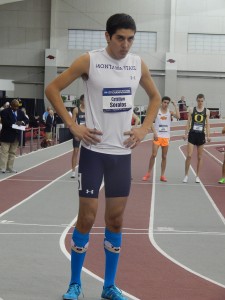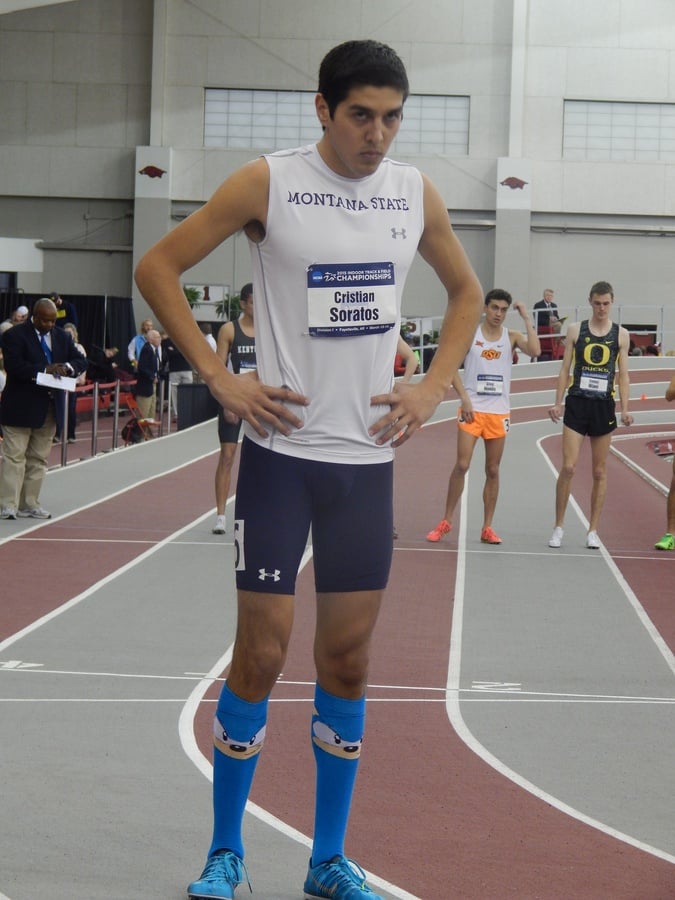 Cristian Sorataos and his Sonic the Hedgehog Socks