Shalane Flanagan Chases History and Deena Kastor's 2:19:36 American Record: 2014 Berlin Marathon Preview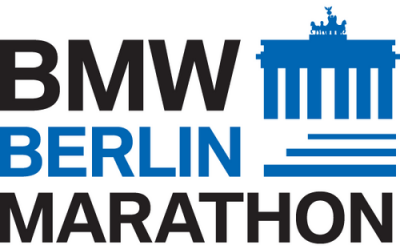 September 28, 2014
By LetsRun.com
September 25, 2014
The 2014 BMW Berlin Marathon will be held on Sunday, and while the women's field is not as talented as the men's, it should be an exciting one for American fans as Shalane Flanagan will attempt to break Deena Kastor's American record of 2:19:36. This won't be a one-woman procession to the finish, though, as Flanagan has competition in 2:21 women in Feyse Tadese (set Paris course record in 2013) and Tirfi Tsegaye (set Tokyo course record in February; won Dubai in 2013).
The problem for U.S. fans is that the race starts at 8:45 a.m. local time on Sunday (2:45 a.m. ET), which is very inconvenient for anyone who wants to watch it live. The race will be streamed live on UniversalSports.com for those die-hards on the East Coast and any West Coasters who want to stay up late on a Saturday night.
Article continues below player
Below, we break down Flanagan's record chances before discussing the rest of the field.
Shalane Flanagan and the American Record
Kastor's record has stood for eight years after she set it in London in 2006 (she also broke the master's world record in the half marathon last weekend by running 69:36 in Philadelphia). Flanagan has repeatedly said that her mission in Berlin is to break the record and that everything else — including winning — is secondary to that.
"Either you're trying to win the marathon or you're trying to run the record," Flanagan told Runner's World last week. "If a byproduct of the record is a win, that would be fabulous. But I'm going to do everything I can to get the record. This is purely about seeing how fast I can run over that distance. I think if I start to try and win, that could compromise the running."
That quote is encouraging for people who like fast times, but a big component of the sport — and in our opinion, the best part of the sport — is racing against other people. The good news for racing fans is Shalane should have some company up front if she is on 2:19 pace.
It would be unfair to criticize Shalane for focusing on time in Berlin, as Berlin is all about running fast. Of the six major marathons, Berlin is always the one that closest resembles a time trial (there have been eight world records set in the last 15 years). And Flanagan has yet to test herself on a really fast course. Check out her five career marathons:
| | | |
| --- | --- | --- |
| Year | Course | Result |
| 2010 | New York | 2:28:40 (2nd) |
| 2012 | Houston (Oly. Trials) | 2:25:38 (1st) |
| 2012 | London (Olympics) | 2:25:51 (10th) |
| 2013 | Boston | 2:27:08 (4th) |
| 2014 | Boston | 2:22:02 (7th) |
That's two championship marathons and three marathons on tough courses (New York and Boston). It's possible to run fast on Boston (Jeptoo's 2:18:57 proved that), but it's not as fast as Berlin, London or Chicago — three marathons that Flanagan has never run.
When we spoke to Flanagan last month before Beach to Beacon (where she was second to Great Britain's Gemma Steel), she said that she feels, at 33, the time is right for her to pursue a really fast time in the marathon. Flanagan is correct on that front, as she will be almost exactly the same age as Kastor was when she set her American record. Flanagan will be 33 years and 82 days old on Sunday; Kastor was 33 years and 68 days old when she set the record.
Flanagan will take more confidence into this race than any of her previous five marathons. She told us at Beach to Beacon that before this year, she had always been a bit intimidated by the marathon, but that leading much of the race in Boston gave her confidence that she can run at the front of a major marathon. Flanagan also ran very well in her last prep race at Beach to Beacon, narrowly missing out on the win as she ran 31:27 for the 10k course, the fastest time ever by an American at the race.
Running 2:22:02 on Boston certainly indicates that Flanagan can run faster on a flat course like Berlin, and she should also benefit from better pacing on Sunday. In Boston, Flanagan ran splits of 69:27/72:35; she'll likely try to run more even splits in Berlin. Flanagan will be assisted in this respect by American Ryan Vail (preparing for the TCS New York City Marathon on November 2) and Canadian Rob Watson (Toronto on October 19), both of whom are scheduled to take her through the first 20 miles in Berlin, according to Runner's World. They may run further than that, but that is dependent on how Vail and Watson are feeling on the day. Tadese and Tsegaye are also likely to join them in the top group as both have demonstrated fitness arguably superior to Flanagan's.
The fact that Flanagan is being rabbitted by men, not women, reminded us of the uproar that ensued in 2011 when the IAAF announced that it would no longer recognize records set in mixed-gender races. Eventually, fans became upset that existing records, such as Paula Radcliffe's 2:15:25 from 2003, would be wiped away, and the IAAF changed its mind (LetsRun.com co-founder Weldon Johnson escorted Radcliffe when she set the world record in Chicago a year earlier). Now on its official records page, the IAAF lists two records: one for mixed-gender races and one for women-only races. USATF does the same thing. It's still a bit strange — after all, there's only supposed to be one world record — but it's certainly better than removing mixed-gender marks entirely.
Will the record go down?
The biggest problem facing Flanagan is that 2:19:36 is a good deal faster than her pb of 2:22:02 (which in turn is a good deal faster than her second-best time of 2:25:38). To break the American record, Flanagan would have to PR by 2:27, which is just over 5.5 seconds per mile faster than her current pb. That sounds tough, but the good news is that it's not that uncommon. Take a look at the top five women on the all-time U.S. marathon list.
| | | | |
| --- | --- | --- | --- |
| Name | PR | PR before that race | Difference |
| Deena Kastor | 2:19:36 | 2:21:16 | 1:40 |
| Joan Benoit-Samuelson | 2:21:21 | 2:22:43 | 1:22 |
| Shalane Flanagan | 2:22:02 | 2:25:38 | 3:36 |
| Desiree Linden | 2:22:38 (wind-aided)* | 2:26:20 | 3:42 |
| Kara Goucher | 2:24:52 (wind-aided)* | 2:25:53 | 1:01 |
| | | | Average: 2:16 |
*Linden and Goucher set their pbs at the wind-aided 2011 Boston Marathon. If you don't count that race, Linden's pb is 2:23:54 (an improvement of 2:01 on her previous best) and Goucher's is 2:25:53 (from her debut).
Those numbers suggest that Flanagan can definitely PR by over two minutes in Berlin. Yes, she already PR'd by 3:36 in Boston in April, but as we noted above, that was the first time she went out and really tried to run from the front in a marathon. On a fast course like Berlin, it wouldn't be a surprise to see her knock another couple minutes off.
So much can go wrong over 26.2 miles that it's difficult to make a specific prediction, but Flanagan has done everything she can to eliminate mitigating factors that can prevent a record. She chose to run in Berlin rather than Chicago because of its reputation for producing records and what she believes is more predictable weather. She's got two pacemakers to take her most of the way, something she's never had in previous marathons. And she's in good shape, dividing her training between altitude and her base in Portland. If she races hard and doesn't break the American record, she can't have any regrets — Flanagan and her coach Jerry Schumacher have done everything they can to maximize Flanagan's result on Sunday.
Flanagan has given up a lot of money short term to pursue the record in Berlin (more below on this), and she's leaving no stone unturned in going after the record. She's been in Berlin since last Friday to acclimatize and run portions of the course. She knows making history won't be easy, but she's putting all her chips on the table. She says in the video below from Berlin today, "My training has gone exceptionally well. … It's extremely tough. Everything is going to have to go perfectly. It's good to test myself and push myself to try and achieve my own personal excellence and make my mark in American history. I'm looking forward to the challenge. I know it's not going to be easy, but I've done all the work I possibly can to prepare."
Racing fans can be encouraged by this quote as well, "I want to compete for the win but I also really want to run fast."
They're Not In It For the Money
[gravityform action="polls" id="46″ mode="poll" cookie="1 month" show_results_link="true" display_results="true" percentages="true" counts="false"]
It's a good thing there is a record attempt in this race because the women's field lacks the start power of the men's race. Only three women — Rita Jeptoo, Edna Kiplagat and Priscah Jeptoo –have a shot at winning the 2013-14 World Marathon Majors title (worth $500,000) and none of the three will be racing in Berlin. There's still €118,500 ($152,222) in prize money on offer, plus €30,000 ($38,568) for the first woman to break 2:19. That's a decent amount of money, but not as much as New York ($275,000 for open women plus up to $60,000 in time bonuses) or Chicago ($200,000 for open women plus up to $75,000 in time bonuses). Flanagan hinted at that disparity to Runner's World, saying that "there's a huge financial difference" between Berlin and New York/Chicago; in addition to offering less prize money, Flanagan likely commanded a smaller appearance fee from Berlin than she would have at an American marathon. Still, as Runner's World notes, Flanagan could recoup some of that lost income with an American record bonus from her sponsor, Nike.
Prediction: We've started an official prediction thread where the LRC team discusses Shalane's chances on Sunday.
Who Could Beat Flanagan?
While Flanagan will command most of the American attention in Berlin, she's by no means the favorite for the victory. Ethiopians Feyse Tadese and Tirfi Tsegaye both have faster PRs than Flanagan and have set course records at big marathons in recent years. Countrywoman Abebech Afework has already won two marathons in 2014, while Japan's Kayoko Fukushi took bronze at Worlds last year and finished second in Chicago in 2011.
The best strategy for Tadese and Tsegaye (and anyone else who wants to beat Flanagan) is to just stick on her, Vail and Watson and try and pull away late in the race. That's exactly what the top women did to Flanagan in Boston, and there's no reason why Tadese and Tsegaye can't do it again in Berlin. Of course, Flanagan won't be doing all the work as she did in Boston, but if Vail and Watson drop at 20 miles (or even earlier), she'll have to lead at least some of the race if she wants Kastor's record. That benefits Tadese and Tsegaye, who don't have the same incentive to run fast and can simply sit on Flanagan until they feel like moving. Running sub-2:20 pace would still be challenging for those two — neither has broken 2:21 — but with two male pacers, Flanagan and a fast course they're not going to get many better chances to do it.
We break down the top women below.
Serious Contenders for the Win
Feyse Tadese – Ethiopia, 25 years old, 2:21:06 pb (2013 Paris); 68:35 half
Last two marathons: 4th, 2014 London (2:21:42); DNF, 2013 Moscow World Championships
Prep races: none
Still just 25, Tadese has won big marathons before and seems primed to win a major one of these days. She won Seoul and Shanghai in 2012 and set a course record of 2:21:06 to win Paris last year; she's also finished second (2012) and fourth (2010) at the World Half Marathon Championships. Tadese hasn't run any prep races, but she finished a solid fourth in London in April, losing to three total studs (Edna Kiplagat, Florence Kiplagat and Tirunesh Dibaba).
Tirfi Tsegaye – Ethiopia, 29 years old, 2:21:19 pb (2012 Berlin); 67:42 half
Last two marathons: 4th, 2014 Milan (2:36:23); 1st, 2014 Tokyo (2:22:23)
Prep races: none
Tsegaye, who hails from Bekoji, a hometown shared by the Bekele brothers and the Dibaba sisters, has the most impressive credentials of any woman in the field. She is the only one to have won a major (she set the course record in Tokyo in February) and has also snagged wins in Dubai (2013), Paris (2012) and Shanghai (2010). Her half marathon pb of 67:42 is the second-fastest in the field.
You might be thrown off by her most recent race, a 2:36 fourth-place showing in Milan in April, but that performance is misleading — it came just six weeks after her win in Tokyo. We have no idea why she'd want to run another marathon six weeks after running 2:22, but 2:36 doesn't seem nearly as bad once you realize she didn't have a full buildup. Because of her experience winning big races and her quick pbs, Tsegaye should probably enter as a slight favorite over Tadese and Flanagan.
Could Win with a Very Good Race
Abebech Afework – Ethiopia, 23 years old, 2:23:59 pb (2013 Rotterdam); 70:30 half
Last two marathons: 1st, 2014 Rotterdam (2:27:50); 1st, 2014 Houston (2:25:52)
Prep races: none
Like Tadese and Tsegaye, Afework has won marathons before, though Rotterdam and Houston are not as impressive as Paris, Dubai and Tokyo. The other worry is that she has never run a really fast marathon — Rotterdam is a fast course, but Afework ran just 2:27 to win there in April and has never run faster than 2:23:59. It will likely take a time right around 2:20 to win Berlin on Sunday, and that could be too quick for Afework to handle in just her second major marathon (she was eighth in Chicago last fall). Afework has a bright future, but it would take a big effort for her to win Berlin.
Kayoko Fukushi – Japan, 32 years old, 2:24:21 pb (2013 Osaka); 67:26 half
Last two marathons: 3rd, 2013 Moscow World Championships (2:27:45); 2nd, 2013 Osaka (2:24:21)
Prep races: 32:48 track 10,000 on July 6 (14th place)
Like Afework, Fukushi has some impressive performances — she took bronze at Worlds last year in Moscow and was second in Chicago in 2011 — but she's never run faster than 2:24:21, so it would take a significant pb for her to win in Berlin. Her 67:26 half marathon pb is really good, but she set it over eight years ago, so it's not really relevant to Sunday's race. Her best chance at winning is to let the lead group go and hope she can reel them in if the pace is too hot.
Tadelech Bekele – Ethiopia, 23 years old, debut marathon; 68:38 half
Last two marathons: N/A
Prep races: none
It would be unlikely to see Bekele win her debut, but she did win March's Berlin Half Marathon and her 68:38 half marathon pb is just seven seconds slower than Shalane Flanagan's.
The Home-Nation Favorite
Anna Hahner – Germany, 24 years old, 2:27:55 pb (2013 Frankfurt); 73:26 half
Last two marathons: 1st, 2014 Vienna (2:28:59); 8th, 2013 Frankfurt (2:27:55)
Prep races: 36:10 road 10k on September 21 (4th place); 73:35 at Klagenfurt (Austria) Half Marathon on August 24 (3rd place)
Hahner doesn't have a real chance at becoming the first German champion since Irina Mikitenko in 2008, but she did win Vienna in April and is worth a mention. Unfortunately, that was her last good race of the year; she ran just 36:10 for 10k in a road race on Sunday, which is a) very slow (2:32:36 marathon pace) and b) very strange (as it is just seven days before she races in Berlin). Likely it was just a tempo run for her.
Full pro field
Full Field

| | | | |
| --- | --- | --- | --- |
| Name | Country | PB | Comment |
| Feyse Tadese | Ethiopia | 2:21:06 | Has won 3 marathons in last 3 years; set CR Paris in '13 & was 4th in London in April |
| Tirfi Tsegaye | Ethiopia | 2:21:19 | Set Tokyo CR in February; has also won Dubai ('13), Paris ('12) and Shanghai ('10); 2nd in Berlin in '12 |
| Shalane Flanagan | USA | 2:22:02 | Ran fastest time by an American in Boston in April; chasing American record in Berlin |
| Abebech Afework | Ethiopia | 2:23:59 | Has already won in Houston and Rotterdam in 2014 |
| Kayoko Fukushi | Japan | 2:24:21 | World Champs bronze medallist; 2nd in Chicago in 2011 |
| Margarita Plaksina | Russia | 2:27:07 | Hasn't raced in over two years |
| Anna Hahner | Germany | 2:27:55 | Home nation favorite won Vienna in April |
| Ines Melchor | Peru | 2:28:54 | |
| Adriana da Silva | Brazil | 2:29:17 | |
| Rene Kalmer | South Africa | 2:29:59 | |
| Michele das Chagas | Brazil | 2:35:09 | |
| Tadelech Bekele | Ethiopia | Debut | Has run 68:38 for the half; won Berlin Half Marathon in March |

Prediction

[gravityform action="polls" id="46″ mode="poll" cookie="1 month" show_results_link="true" display_results="true" percentages="true" counts="false"]
More: Official 2014 BMW Berlin Marathon Prediction Thread The LRC team dissects Shalane's chances.
*Will Shalane Get the Marathon AR?