Week In Review: Zola Budd, Veronica Campbell Brown, Twin Cities Past And Present, Guelph, And Bad Sports Publicity
by LetsRun.com
October 9, 2013
Last week's week in review can be found here.
This week's review is going to be shorter than normal. We've got a lot of work to do get ready for Sunday's Bank of America Chicago Marathon. However, we don't want to blow off the Week That Was entirely, as discipline and developing a good routine are just as important for a business as they are a runner. Bad habits start slowly and then snowball.
Article continues below player
This week, much of the action was relatively minor and thus we won't really analyze it, rather just present it at the end under "Other News of Note." Yes, there were a few half marathons around the globe and some decent collegiate cross-country action but analyzing cross-country action on October 9th in great detail is like breaking into a football game to analyze it after the first quarter. Let's at least wait until halftime (Pre Nats weekend in two weeks).
****
Zola Budd Is Back
What's more impressive? A 47-year-old winning a college cross-country race or a 16-year-old high school junior winning a college cross-country race?
We ask because last week 47-year-old Zola Budd (now named Zola Pieterse), the former 5,000 world record holder and two time world XC champ, won a college race last week as did 16-year-old Alexa Efraimson.
For the record, Budd – who gained famed for being the barefoot runner who was in a collision that tripped Mary Decker at the 1984 Olympics – now runs in shoes as shown by the picture on the right. Someone sign her up for a sponsorship. You'd think a shoe company would love to say, "Our shoes are so good, we got Zola Budd to wear them."
Budd's daughter also is quite the runner. Lisa Pieterse, a junior in high school, was eighth in the high school race at Great American last weekend. For the record, her time was 18:16. Her mom's winning time on the same course in the college race? 17:47.
Also for the record, Efraimson is very good. She's got a 4:16.00 PR for 1,500 and got bronze at World Youth this summer. She also had to outlean NCAA 10,000 third placer Emma Bates of Boise State for the win.
Many thanks to Shalane Flanagan's mom Cheryl Treworgy for emailing us two photos of the Pieterses for our use. Treworgy photographs many of the top races across the country each year and photos can be purchased for as low as $2 from her PrettySporty.com website.
****
Columbia Impresses
Speaking of unusual winners, the #30 Columbia men upset two top 10 teams and five other ranked teams to win the Notre Dame Invite. Congrats to Willy Wood and his staff.
We do disagree with coach Wood, who called it, "probably the greatest win in the history of our program."
Woods' two conference titles for the men, one in 2004 and one in 2009, were bigger wins even if the competition was lesser.
****
Guelph Wins But Loses
If we are giving props for unusual collegiate XC wins, we might as well give one out for a Canadian school, Guelph, winning a US collegiate invite for the first time.
As Chris Kelsall of Athletics Illustrated wrote, "Saturday, the Gryphons swept the team titles in Louisville, on the strength of four men and four women each to finish in the top 15."
Or did they?
If you look at the Louisville results or Louisville website, they don't show Guelph as your winner. Take a look at the screen grab below from the Louisville sports website:
Make no doubt about it, the Guelph men and women swept the team titles. Except not officially, as Louisville ended up going into the results and scoring the race as two races – Division one teams (which Louisville won) and non-Division one teams.
Louisville as a result claims they won the men's team title. In reality, Guelph won both the men's and women's team titles.
Shame On Louisville. Earlier this year, when they trounced non-Division I-A football team Eastern Kentucky, they listed the score as a normal game 44-7. Eastern Kentucky is a I-AA (FCS) football team. If they were good enough to be considered a legitimate opponent, then why isn't Guelph a real one here?
****
Misleading Press Releases
Speaking of awful or misleading college press releases, the Louisville press release reminded us that we want to start a new regular feature on LetsRun.com where we highlight the routinely awful, misleading press releases that are put out by sports information departments across the country for track and field/cross-country. However, we need your help as we don't have time to read the 500+ press releases that are put out each week. If you see something so bad that's it's good, please email us.
What you often see is 1) factually inaccurate reporting by someone who clearly doesn't understand track and field or cross-country or 2) totally misleading reporting (i.e., a team will get absolutely destroyed in a race/meet and yet if you read the release, you think it was a good meet for them). In reading most teams releases, you'd think everyone was ranked in the top 30.
To give you an idea of what we are looking for, we'll use two examples from co-founder Weldon Johnson's alma mater, Yale University. We figure if we cast the first stone at his alma mater, you'll see we're looking for laughs. Then whenever we get hate mail in the future, we can just say, "Hey, we are able to laugh at ourselves."
In Yale's release this week about the Paul Short Invite, an Ivy League website actually included the following piece of misinformation:
"Unlike many other meets, Paul Short only takes into account a team's top five finishers in tabulating final scores. In a field consisting of 48 total schools and 397 total athletes, each member of the Bulldogs' top five managed to finish in the top 70."
Wow. We didn't realize it was novel to score five in a college cross-country meet. To everyone who makes fun of LetsRun for being full of typos and yet founded by a pair of Ivy League graduates, please give us some credit for at least understanding how the scoring works.
The reason we started paying attention to the Yale press releases was because of their release after their first meet of the season, the 100th anniversary of the Yale-Harvard meet. As for the meet itself, Yale got absolutely drilled, as Harvard shut Yale out, sweeping the top 5 scoring spots. Harvard 15 – Yale 42 was the final tally.
Here's how the Yale website recapped the Harvard 1-2-3-4-5 sweep:
"The Yale men's cross-country team opened its season with a valiant effort against its greatest rival on Saturday. Despite registering 42 points in a loss to Harvard (15 points), several individual Elis shined bright on the 8K course at Boston's Franklin Park."
Totally unrelated to reality. No different than if Yale had lost by a much closer margin. Not to mention, the recap didn't event mention it was the 100th meeting of the storied men's race, at least according to the Harvard website.
There are ways that an absolute drilling in a historic matchup can be written about that doesn't turn off alumni and gives them hope: mention the 100th anniversary, mention that arguably Yale's top recruit ever, 8:52 two miler James Randon, made his collegiate debut, just don't hide from the fact Yale got swept. The sports publicity writers work for the University, but they are just college kids. The Athletic Department and University needs to make sure they write something somewhat objective. Otherwise the alumni just laugh and email each other back and forth.
We know there are tons of other funny examples just as funny/sad as Yale/Louisville each week. So please email us some good ones you've come across.
More: 47-Year-Old Zola Budd Ran 17:47 And Won Collegiate XC Race: HBCU Challenge *MB: Message Board Thread On Zola Budd
*High School Junior Alexa Efraimson "Ambushes" The College Women To Take The Individual Title Over Boise State's Emma Bates At The Dellinger XC Invy
MB: HS junior – Alexa Efraimson – wins Dellinger Invitational
*Video Of Budd At Halfway Point Of XC Race
*Guelph Gryphons Sweep NCAA Division One Meet In Louisville, Kentucky
*Columbia Wins Notre Dame
*Yale Press release says it's unusual for 5 to score in cross country
*Webb 24th at collegiate U of O Dellinger Invite
****
VCB Gets Off?
What do we think of 2004 and 2008 Olympic 200 champ Veronica Campbell-Brown possibly escaping her doping positive with only a public warning?
Three simple thoughts.
1) We really should wait until all of the facts are out there and all of the appeals are done before wading in with a final analysis.
2) Despite point #1, this appears to be yet another example of people seeing a doping positive and overreacting and assuming the worst. There is a big difference for testing positive for little more than cold medicine and EPO.
3) Even if she does "get away with" only a public warning, she in reality got punished much more than that. She missed out on the entire 2013 season, including the 2013 Worlds because of this suspension, so in many ways you could consider it a year suspension.
In other drug news, 2012 European 5,000 champ Olga Golovkina became the 32nd Russian to test positive for drugs this year.
More: Veronica Campbell-Brown Escapes Positive Doping Test With Only A Public Warning
*UPDATE #2: Jamaica Gleaner Reports That Two "Unnamed Insiders" Have Said The Jamaican Disciplinary Panel's Recommendation Is Unlikely To Be Upheld By The IAAF Or Go Unchallenged By WADA One insider said, "Honestly, I believe that it is unlikely to be upheld; if that happens, then I would be surprised."
*Update: VCB Could Still Face Drug Ban Despite Decision By Jamaican Disciplinary Panel To Let Her Off With A Warning
****
Frankfurt Has Five Sub-2:05:30s
How do you define a major marathon? Do the Majors pledge to agree to spend a certain minimum amount on prize money/appearance fees? We ask because Frankfurt now has five sub-2:05:30 guys in its field.
Impressive: With Addition Of Dino Sefir And Feyisa Lilesa, Franfurt Now Has Five Sub-2:05:30 Runners Competing On Oct. 27th
****
Nick Arciniaga And Annie Bersagel Get First National Titles
Some intriguing action took place at the 2013 US Marathon Championships in Twin Cities, where Nick Arciniaga won the men's title in 2:13:11 by out-sprinting Josphat Boit, whereas Annie Bersagel ran a 13-minute PR to win in 2:31.
16 US min broke 2:20 in Minnesota, which is a lot in a single race in the year 2013 that's not an Olympic Trials. In 2012, 50 broke 2:20 at the US Olympic Trials and the all-time record for most sub-2:20s by Americans in a single race is 76 at the 1983 Boston Marathon.
Here's what we want to know: "What's the most number of American women under 2:30 in a single race?" Is it the five at the 2012 US Olympic Trials? Email us if you know.
More: Nick Arcinaga And Annie Bersagel Win USA Marathon Titles
*Great Q&A With Annie Bersagel
*MB: Memo to all who say lack of sponsors is stopping you from being great: A Fulbright scholar and lawyer just won US champs
****
6 Quotes of the Week (that weren't quote of the day):
****
I
"It was the sprinters who really mattered to (Bev) Kearney, girls who often had grown up like her: poor and black, fast and hungry. The runners on the cross-country team, meanwhile, mostly white girls from better high schools, barely seemed to interest her. It was an inside joke among the sprinters that the cross-country girls ran in oversized uniforms, ones that weren't washed as often by the track team laundry services. 'The white girls got the trash,' recalled a former team member, Adrienne Crenshaw. 'She humiliated them. Their shirts came down to their knees.'"
and
"We all became shells of ourselves under Bev's tutelage," one of her former athletes told me. "When other women were finding themselves and discovering the amazing potential they had in life, we were learning to hate ourselves, to believe we would never be good enough, pretty enough, skinny enough, or fast enough." Or as another runner who lost faith in Kearney's methods said, recalling her dread about returning to school: "When I would fly over the campus, I'd get sick."
– Two excerpts from a long Texas Monthly feature on Bev Kearney, former women's track coach at Texas, and her lawsuit for wrongful termination against the University of Texas, which alleges she was, among other things, racially discriminated against.
****
II
"What might make (Phil) Coppess' (Twin Cities 2:10:05 Twin Cities Marathon) record run worthy of a movie: It wasn't set by a hot-shot international elite runner or a full-time professional athlete with a lucrative shoe contract.
The fastest Twin Cities Marathon in history was run by a balding, 31-year-old factory worker from a small town in Iowa raising three kids as a single parent."
– Excerpt from an article by Richard Chin on Phil Coppess' Twin Cities Marathon record of 2:10:05 from 1985. Chin reveals that a documentary is being made on Coppess and possibly a full-length feature film.
More: St. Paul Pioneer Press: Most marathon runners don't know his name, but they're all chasing him
*Phil Coppess Remembers That Magical Day 28 Years Ago When He Ran The Still-Standing 2:10:05 Course Record At Twin Cities
****
III
"At the Great North Run, I was standing between Mo (Farah) and Kenenisa (Bekele) and I was asked which would be the winner. I was looking at the person thinking: 'do you think I'm in this to be behind them?' I always look to be in front."
– Haile Gebrselassie talking about last month's Great North Run, prior to racing at the Bank of Scotland Great Scottish Run, which he won in a course record 61:10.
More: Daily Record: Olympic legend Haile Gebrselassie not ready to put his feet up yet
****
IV
"Anyway, under practical point of view, an athlete today (would) prefer to be number 50 in the world in marathon than number 10 in 10,000m, because the two (financial) markets are very different."
– Coach Renato Canova writing on the LetsRun.com message board on an interesting thread about whether all fast 10k runners are good at the marathon (the thread was started in anticipation of Mo Farah's marathon debut) and what various 10k performances are equal to in the marathon.
More: Really? Meb's coach:"Anyone who runs a fast 10K can run a fast marathon."- List of fast 10kers but failed marathoners (Canova's post appears on page 3).
PS – Canova was far from impressed by LetsRun.com's co-founder Weldon Johnson's 2:18 marathon PR as he thinks a 28:00-flat guy who is good at the marathon should be able to run 2:07-2:08.

****
V
"(At) Bolder Boulder this year … I took a risk and went out with (Aaron) Braun and (Brent) Vaughn and a handful of other sub 28 minute 10k runners. I struggled a bit and finished about 10 seconds from making about $7,000. Instead I walked home with nothing. However, two of the races I'm most proud of are the Bolder Boulder and today (Twin Cities Marathon) because I took a risk and I'm learning to push my limits … isn't that what the pure beauty of this sport is?"
– Tyler McCandless writing to Toni Reavis after McCandless ran aggressively at the 2013 Twin Cities Marathon before fading to 2:16 and earning zero dollars.
More: MONEY NOT THE ISSUE AT NATIONAL CHAMPIONSHIP
****
VI
"Wilson's performance in Berlin has given me the extra impetus to do well in New York. I know the course is very tough but running 2:04 can be achievable if the weather is good."
– Geoffrey Mutai talking about his goals for the 2013 ING New York City Marathon as quoted by supersport.com.
More: Geoffrey Mutai Says He Can Run 2:04 To Break His Own CR In NYC
****
Photo Of The Week
Fashion week in New York wasn't last week, but it was last month and pro runners Kate Grace and Lauren Fleshman walked the runway for their sponsor Oiselle.
One of our most loyal female visitors, herself a former NCAA individual track qualifier, has been emailing us repeatedly for the last month from Washington, DC begging us to find a photo to share with you. Our DC visitor couldn't believe Fleshman could do such a thing just three months after giving birth.
It's certainly very impressive, but she's got lots of competition in the "Most impressive post-pregnancy performance by a runner." After all, Paula Radcliffe won the New York City Marathon in 2007 just 9 months after giving birth and a woman in California last year won a marathon just six weeks after giving birth.
What's more impressive is up for debate, but one thing is certain. Many of you will enjoy the photo album from the runway walk, which can be found here.
More: *Oiselle Puts Runners on the Runway
*Oiselle Takes NYFW
*Oiselle On Facebook
*Fleshman Writes On Runner's World About Fashion Week
*Photo Of Fleshman And Grace On Runway
*Photo Of Fleshman On Runway
****
Other News Of Note
Patrick Makau's Knee Pain Is Being Caused By Back Problems Says Doctor To The Stars, Full Return Expected The former world record holder's knee pain has been traced to back problems. A lot of you suffering from knee pain might want to look into this.
Haile Gebrselassie Wins Great Scottish Run Half In CR 1:01:10 Over 2012 10k World Leader Emmanuel Bett (1:01:41) UK's Chris Thompson was 5th (1:04:49) and Scotland's America-based Andrew Lemoncello was 6th (1:04:55). GB's Susan Partridge won the women's race in 1:10:40.
Lisbon Marathon/Half: Former World Half Marathon Champ Wilson Kiprop Wins Portugal RnR Half In CR 1:00:19 Eritrea's World XC bronze medalist Teklemariam Medhin was 3rd in 1:02:05 as Imane Merga was back in 5th (1:02:40) with Tariku Bekele farther back in 8th (1:03:21) and World 10k silver medalistIbrahim Jeilan making a poor half debut in 11th (1:04:37). Italy's World Marathon silver medallist Valeria Straneo won the women's race in 1:09.21. In the accompanying marathon, Kenya's Paul Lonyangata won in a Portuguese soil record of 2:09:46 with Ukraine's 9-time Euro XC champ Serhiy Lebid 2nd with 2:11:24 in his debut. Agnes Kiprop took the women's title in 2:31:15.
Full Results
*World 10k Silver Medalist Ibrahim Jeilan Making His Half Marathon Debut At The RnR Lisbon Half On Sunday
Ryan Vail Wins San Jose Half Marathon In 1:02:46; Fernando Cabada 2nd In 1:03:14 Natasha Wodak won the women's race in 1:14:39.
Ryan Hall Withdraws From San Jose Half This Weekend, Which Was His Tune-Up Race For NYC
2011 Boston Champ Caroline Kiel Wins Kenya Airways Masai Mara Half Marathon Leonard Langat won the men's race. This race had an interesting prize as five from this race get sponsorship to run in the 2014 London Marathon.
B.A.A. To Recruit and Support High Performance Group Sponsored By adidas and Coached by Terrence Mahon We are assuming the adidas sponsored Morgan Uceny will be a part of it,
*Press Release From BAA
New York City Marathon Gets New Title Sponsor For 2014 Since 2003, the Dutch firm ING had the naming rights and now the Indian firm, Tata Consultancy Services, takes over with an 8-year deal.
*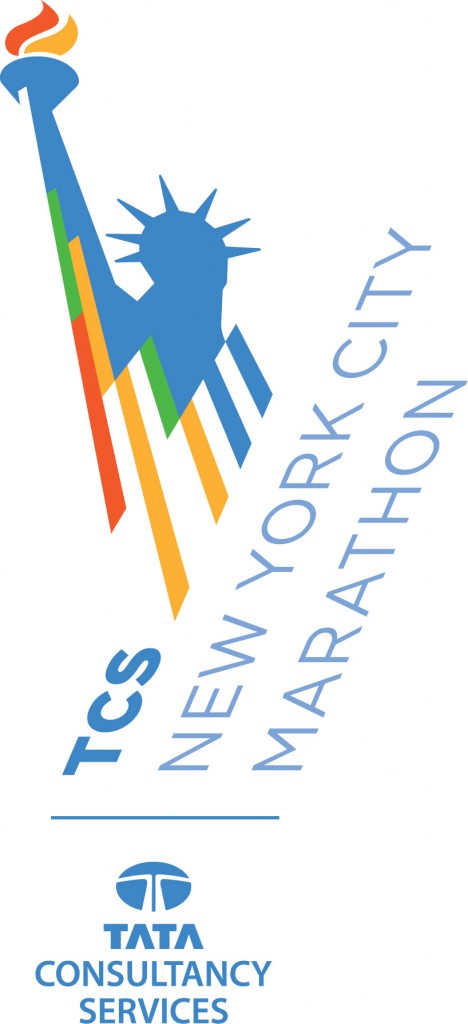 Official Press Release
*MB: New 2014 NYC Marathon title sponsor – OUTSOURCING firm Tata Consulting (India) – the TCS New York City Marathon
****
Recommended Reads
St. Paul Pioneer Press Story On Twin Cities Marathon Men's CR Holder Phil Coppess, Who Set The Record In 1985 At 2:10:05 While Working Full Time In A Factory And Raising 3 Kids
Great Q&A With Annie Bersagel The former Fulbright scholar just PRed by 13 minutes to win the US Marathon Champs in 2:31. Not bad for a woman who just got out of Stanford law school and works a full-time job.
*MB: Memo to all who say lack of sponsors is stopping you from being great: A Fulbright scholar and lawyer just won US champs
Toni Reavis Looks At The Money Situation In American Running And How US Runners Don't Have The Same Risk/Reward Incentive As Kenyans
Renato Canova Analyzes The 2013 Berlin Marathon – Says W. Kipsang Is "most consistent marathon runner all time" – Says Kipchoge Might Get WR Next Year
Syracuse Looking To Charge For-Profit Companies More To Rent Its Parks
****
Quotes Of The Day & Last Week's Homepages:
Note: To see a particular day's homepage, click on the hyperlink of the date. The hyperlink below the date on the quotes will take you to that particular article – not that day's homepage.
---
"At mile 25 I just decided it was time to go. I decided nobody was going to pass me at that point … I was just pushing as hard as I could. I've never run that fast at the end of a marathon."
"I'm so excited right now. I'm on such a high. My body is so elated, such a feeling of, I mostly can't describe it. I've never felt this way before."
– Nick Arciniaga talking after winning the US Marathon Championships by 2 seconds in a sprint finish over Josphat Boit.
---
"At mile 25 I just decided it was time to go. I decided nobody was going to pass me at that point … I was just pushing as hard as I could. I've never run that fast at the end of a marathon."
"I'm so excited right now. I'm on such a high. My body is so elated, such a feeling of, I mostly can't describe it. I've never felt this way before."
– Nick Arciniaga talking after winning the US Marathon Championships by 2 seconds in a sprint finish over Josphat Boit.
---
"I have won the women's race. In 2011, I went with Makau to celebrate his record and today, I'm here with Kipsang. I'm happy but even we (women) can bring the world record to Kenya. It's not always men, men, men, all the time! I'm going to plan how Edna (Kiplagat), (Mary) Keitany and I can work together and break (Paula) Radcliffe's record."
"So, why can't we (Kenyan women) do what they have done and bring the world record home? I'm tired of escorting our men to world record and being there when we celebrate their return! Our time has come!"
– Two-time Berlin marathon champion Florence Kiplagat talking about how she is tired of her thunder being stolen by Kenyan men who break the World Record and how she'd like to take a shot at Paula Radcliffe's 2:15:25 women's record. However, Kiplagat's 2:19:44 is a long way from that.
---
"I had fun with my designs. I enjoyed the different colour combinations. … I really think that shoe companies could learn something from what I am doing. A lot of people noticed what I was wearing because it is was so different, but the prevailing thought is for everyone to dress the same and show your domination in that way. I don't think there are a lot of benefits to that. People stop paying attention and get desensitized."
"… Unfortunately, there doesn't seem to be too much thinking outside the box, which is a shame because it is one of the oldest sports, so it should be the wisest. Instead track and field doesn't do any of that and they wonder why the sport is losing interest. I'm not saying that what I did was revolutionary. I was never one of the top guys, but the amount of people who would know who I was because of my uniform was amazing. This would suggest there is a thirst out there for people doing something a little different."
– US 110 hurdles champion and Worlds silver medalist Ryan Wilson talking about how shoe companies should start to change up their uniform colors a bit instead of having every athlete at every meet wear the exact same uniform.
---
"There was a sport before Competitor Group came along and there will be a sport after."
– Elite athlete agent Ray Flynn talking in a NY Times article about Competitor Group dropping appearance fees for elite athletes. Already other events have stepped up, as the Austin Marathon added $40,000 of elite athlete support for this year's race. On the other hand, a historic elite 10-miler in Japan is being turned into a mass participation marathon.
---
"There is certainly a skill set involved in going 26 miles beyond running a fast 1,500 meters, but a guy who combines sub-3:30 (1,500m) ability with the half marathon, like Mo, yeah, I think he can do it. Whether he can his first time out in London, I don't know, but anyone who runs a fast 10K can run a fast marathon, I think."
– Coach Bob Larsen talking about Mo Farah's prospects in the marathon. Do you agree that all fast 10k runners run great 26.2? We don't. *Discuss here: Really? Meb's coach: "Anyone who runs a fast 10K can run a fast marathon." – List of fast 10kers, but failed marathoners.
---
"Wilson is one of the most professional runners in Kenya. In my opinion, there is only another runner having the same care of particulars, and is Eliud Kipchoge.
I don't say Geoffrey Mutai, Moses Mosop, Abel Kirui and the other big marathon runners are not serious in their training : but training is not only what you do running, it's also how you rest, how you eat, which focus you have in your normal life.And, under this point of view, Wilson is an exception in the field of Kenyan runners…
Wilson came years ago to Iten from his village, after working in Police before running. His father was a runner in the late '70, and Wilson discovered to have great talent only when was 26."
– Coach Renato Canova reaping praise for the professionalism exhibited by the top two finishers at the 2013 Berlin Marathon.