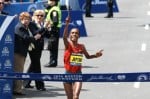 LRC Women's Preview: Rita Jeptoo Attempts To Win Fourth Straight World Marathon Major A win by Jeptoo would give her the best two-year run since Paula Radcliffe in 2002-2003, but it will be far from easy as half marathon world record holder Florence Kiplagat and 2:19:52 woman Mare Dibaba are in the field. The American contingent is led by Olympian Amy Hastings, Clara Santucci and Lisa Uhl.
 Start Your Weekend Off Right 
LRC Great New Running Film, Transcend, Debuts Today A new running documentary, Transcend, debuts today and is available for order or digital download. The film chronicles the amazing story of 2012 Boston Marathon Champ Wesley Korir, who is now a member of parliament in Kenya. This inspiring film not only tells a story, but it investigates why we runners do what we do. With cameos from Haile Gebrselassie, Ryan Hall, the Robertson twins, and author Malcolm Gladwell (whose favorite website is LRC), LRC's Wejo gives it a huge thumbs up.
Behind The Scenes At Colorado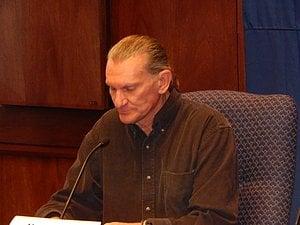 LRC Feature The Wetmore Formula Those who know him best insist there aren't any secrets to Mark Wetmore's success as a distance coach. Yet few can match his accomplishments. How does he do it? We go back to his Bernard High roots in the 1970s and do our best to explain. Chris Lear has read this piece and loved it: "This is why I go to letsrun. Thanks for the read."
Discuss On The MBoard: LetsRun.com Investigates: What Makes Mark Wetmore So Special?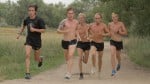 LRC The Gunslingers Of Boulder Mitch Kastoff catches up with the defending champs, who return everyone from last year and then some, and finds a very confident group.