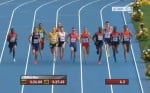 LRC recap and analysis of the men's 1500m final won by Asbel Kiprop with Matt Centrowitz silver.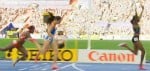 LRC recap and analysis of women's 800m final won by Eunice Sum.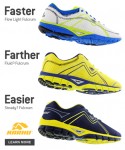 Our world famous prediction contest is back! The 2013 World Championships start Saturday in Moscow, Russia and we're rolling out our world famous Prediction Contest just in time and this one is better than ever!! We've grown tired of hearing complaints it's too hard to win the big $200,013 perfect ballot prize so we've offered a $2,013 prize if you can perfectly pick 1st, 2nd and third in four events of your choosing. Yes that's right. You can win $2,013 if you pick 1, 2, 3 in order in just four events (more details/rules on that below).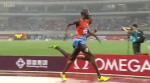 The men's 1,500 at the 2012 Olympics turned conventional wisdom on its head. Three Kenyans, defending champion Asbel Kiprop, Silas Kiplagat and Nixon Chepseba, went into London in fine form, with the three fastest times on the year, and none of them finished in the top half of the race. Meanwhile, American Leo Manzano, who was dead last in his last Diamond League race prior to the Olympics, left London with a silver medal wrapped around his neck - America's first medal in the event at the Olympics in 44 years.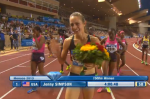 The 2013 IAAF World Championships start on Saturday. We thought it would be fun to rank the United States' top medal contenders in order, one through 11, in the 800 through 10,000.
In the US, the meet will be broadcast most days online and on tv on Universal Sports. To watch Universal sports live online, click on this link - live online here - assuming you have access to Universal Sports. Universal Sports is being picked up by Time Warner Cable but not until September.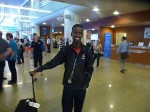 We thought we'd try to give you a little bit of behind the scenes look as to what the action is like away from the track at the 2013 IAAF World Championships by doing a little diary. Well we guess in this day and age, it's called a blog.
The stars keep dropping like flies before the 2013 IAAF World Championships even begin here tomorrow. A smart astute LetsRun.com visitor emailed us yesterday while we were travelling to Moscow to tell us he'd noticed that one of Russia's biggest stars - 2011 World and 2012 Olympic steeple champion Yuliya Zaripova is not on the start list for the women's steeplechase. He then wrote back and said, "the rumor is she hit the barrier hard and has withdrawn."
Last year at the London Olympics, the women's 5,000 gave fans some amazing drama. After an absolute domination of the 10,000, Tirunesh Dibaba seemed to be well on her way to a second-straight Olympic 10,000/5,000 double, which would cement her status as the GOAT (greatest of all time) in women's distance running. The problem was someone forget to give the memo with "Dibaba is the GOAT" as the subject to Meseret Defar, as Defar pulled off the upset thanks to a 60-flat last lap to become a two-time Olympic 5,000 champ (Defar also won in 2004).
Previewing the men's 5,000 before the 10,000 is run can at times be like a bit like previewing a baseball game when you don't know who the starting pitchers are going to be. However, barring a really crazy result in the 10,000, there will only be one likely medallist coming back from the 10,000, so this preview of the men's 5,000 at the 2013 IAAF World Outdoor Track and Field Championships should be pretty accurate.
Those of you that come to LetsRun.com regularly already know we have already predicted the winner of the 2013 women's steeplechase at the 2013 IAAF World Outdoor Track and Field Championships in Moscow. Russia's Yuliya Zaripova is the HEAVY favorite in our minds. She won Worlds in 2011, won the Olympics last year and generally just wins. Since the start of 2009, the lightly-raced Zaripova has finished 16 steeples (ignoring heats) and won 14 of them. You'd be foolish to bet against that 87.5% winning percentage, particularly when she'll be a darling of the Russian crowd.
The women's 1,500 at the IAAF World Outdoor Track and Field Championships two years ago in Daegu was one to remember for American fans, as Jenny Simpson stunned everyone by becoming the first US world champion in the 1,500 since the inaugural World Championships back in 1983, when Mary Slaney, who later in her career was banned for a doping violation, won the world title.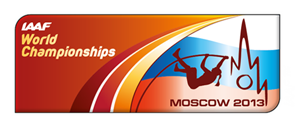 Moscow, Russia
August 10, 2013 to August 18, 2013
Outside Letsrun
No outside links found.