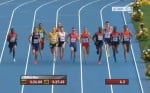 LRC recap and analysis of the men's 1500m final won by Asbel Kiprop with Matt Centrowitz silver.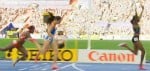 LRC recap and analysis of women's 800m final won by Eunice Sum.
No LRC content found.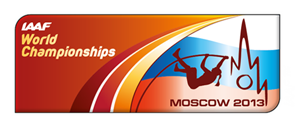 Moscow, Russia
August 10, 2013 to August 18, 2013
Outside Letsrun
Usain Bolt led Jamaica to a 4×100 win and Teddy Tamgho became the 3rd man over 18 meters in the triple mump.
Cain:  "After the heats, we had a pretty intense talk, like: 'you're not supposed to do that'. Oh my God. He was yelling. I felt so bad – he was so freaked out!"
Francis was chosen through online voting for his impressive performance in Moscow anchoring Jamaica's 4x400 team to come from behind and get a silver medal.
Her family and friends have a tough time watching her races as they're usually so close, but the one in Moscow she only one by four thousandths of a second (0.004) over Amantle Montsho.