2021 USATF Golden Games and Distance Open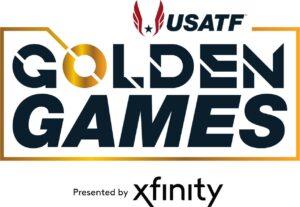 Walnut, CA
May 9, 2021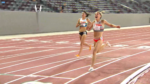 Jager was a pre-planned DNF at 2k, while Huddle only managed 15:23 in a women's 5,000 that was won in thrilling fashion by Canada's
Julie-Anne Staehli
in a 22-sec pb of 15:02.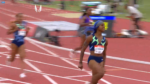 In the 200, Noah Lyles survived a scare to beat Kenny Bednarek, 19.90 to 19.94, while Rai Benjamin ripped a 47.13 in the 400 hurdles. There were big wins for Ollie Hoare (1500) and Bryce Hoppel (800) as well.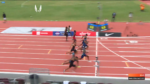 Seattle Seahawks wide receiver DK Metcalf ran a credible 10.37 but finished last in the second heat of the men's 100 meters at the 2021 USATF Golden Games at Mt. SAC on Sunday, failing to advance to the final later this afternoon.

MB:

DK METCALF 10.37 - Rojo nailed it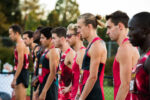 Another week, another loaded meet at a brand-new West Coast stadium. This time it's the USATF Golden Games at Mt. SAC, and it's filled with stars, from Sha'Carri Richardson to Shaunae Miller-Uibo, Elle Purrier to Molly Huddle, and many more.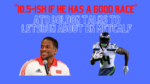 The sprint guru and tv commentator extraordinaire thinks Metcalfe, one of the fastest guys in the NFL, will get smoked on Sunday but gives him "

immense credit" for showing up and racing the 100 this weekend at Mt. SAC. 

2007:

MB:

I need names of famous football players who ran track in HS 2009:

MB:

NFL players that competed in track and field 2009:

MB:

Ridiculous sprint workout for NFL receivers..... 2012/16:

MB:

What is the average 100m time for Wide Receivers in the NFL? 2017: 8 of The NFL's First 9 Draft Picks Were Track and Field Athletes In High School – How Good Could the First-Round Picks in the 2017 NFL Draft Have Been Had They Stuck With Track & Field?