2021 Bank of America Chicago Marathon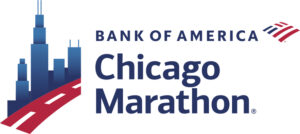 Chicago, IL
October 10, 2021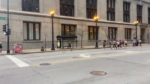 We can't ever remember seeing this happen in an elite marathon and doubt we'll ever see it again.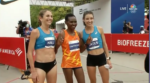 Ruth Chepngetich went out on world record pace, faded big time, but hung on to win as Emma Bates executed a wonderful race to finish 2nd, with Sara Hall 3rd.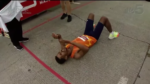 Rupp was on American record pace at halfway but the warm, windy conditions took their toll in the second half as he had to settle for second place.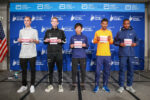 Galen Rupp blasted a 25 miler ahead of Chicago that exceeded coach Mike Smith's expectations.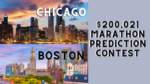 Get your picks in. Super simple. Gives us your top 3 from the guide.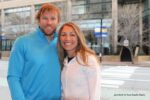 Ryan is bullish on Sara's fitness heading into the 2021 Chicago Marathon - "She's definitely done workouts that she's never been able to do before and [she's] super confident, feeling great" - but acknowledges the warmish forecast may take the AR off the table.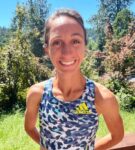 She'll be flying to Boston right after the race as her fiance, Reid Buchanan, is running Boston on Monday.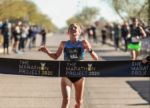 We share our six biggest storylines with you and introduce you to the new men's favorite - Reuben Kipyego - whom we just learned was running the race today.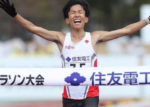 Chicago now has a new #1 seed as previous #1 seed Getaneh Molla (2:03:34 pb) is a scratch but he's been replaced by Reuben Kipyegon (2:03:55 pb). Based on pbs, both the women's and men's elite fields now appear to be a little stronger than they were in August. *

MB:

Chicago adds 17 elites (14 withdraw) to its 2021 lineup the week of the race .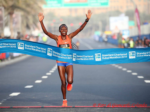 With just three women with PBs under 2:25, is the Chicago women's field worthy of major status in 2021?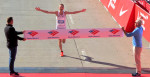 Rupp will attempt to win his 2nd Chicago just 63 days after the Olympics while Sara Hall will be going for the American record. *MB: Galen Rupp and Sara Hall to run Chicago Marathon. Rupp will try Olympics/Chicago double 63 days apart. Can Hall get the AR?