2020 US Olympic Marathon Trials
Atlanta, GA
February 29, 2020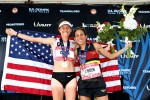 On February 29th, the 2020 Olympic year will kick off with huge drama as the first three across the line will be going to the Olympics, just as it should be. Thank you IAAF. Thank you USATF. And thank you LRC nation.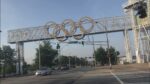 Just how hard is this course? What are the pros saying? And why should Walking Dead fans be excited? We traveled to Atlanta to give you the scoop.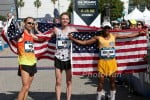 The top 3 across the line in the women's race on February 29th will definitely be going to the Olympics. As for the men, that's still TBD.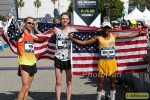 No American marathon is more compelling than the Olympic Marathon Trials. But if USATF and the IAAF don't act, the drama and intrigue of the Trials could be destroyed in 2020. Please take 30 seconds to tweet, post, and share about this issue with the tags @USATF, @iaaforg, @USOC, @nbcsports, and #savethetrials. We couldn't care less if you share this article -- we just want awareness to the issue in general. Write your own article and we'll reshare it.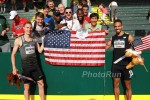 We have a little good news to report. Amid confusion, USA Track and Field is refusing to confirm the statement they gave us last week that put US distance fans into a tizzy. And USATF tells us they are appealing to the IAAF to give the top 5 at the US Olympic Marathon Trials the marathon standard.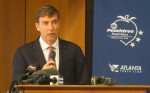 Rich Kenah the head of the Atlant Track Club has spoken about the new qualifying system for the Olympics.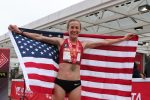 Cragg ran 43:23 (5:25 pace) to win the "one-time test event" to win the women's race easily while Austin ran 38:07 (4:46 pace) to beat out Jared Ward (38:17) and Parker Stinson (38:25). Both winners commented on how tough and hilly the course was.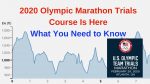 Want an elevation chart of the 2020 Olympic Marathon Trials course? We've got one.
The course consists of three 6-mile loops and one 8.2-mile loop and includes 1,000 feet of elevation gain.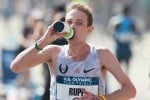 Last week it was announced that the 2020 Marathon Trials will be hosted by the Atlanta Track Club in Atlanta, Georgia and that with "B" qualifiers getting their travel paid for, more money will go back to the athletes. The more inclusive approach of this year's Trials inspired us to go back and look at what the past Olympic Marathon Trials did in terms of paying prize money.