Here's how you can watch the Penn and Drake Relays.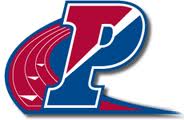 Philadelphia, PA
April 25, 2019 to April 27, 2019
Outside Letsrun
Canada's Foster Malleck got the win.
Taylor, who has rushed for more than 4,000 in two years, ran the 4 x 100 and Wisco only beat his studly HS team's time of 42.41 by 0.41.
It's the first distance relay title for a women's Ivy League school ever. Thanks to Nia Akins and Uchechi Nwogwugwu, they had more than a 10-second lead on the eventual 2nd and 3rd placers after two legs.
The article tells the brief story of the four men who, from "blue chip recruit" to "former team manager" will try and win the Fighting Irish's first Penn wheel since 1943.
We agree as they've already run 3:34 this year.