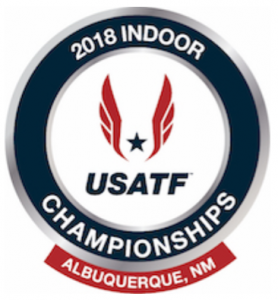 Albuquerque, NM
February 16, 2018 to February 18, 2018
*Event Website

Outside Letsrun
In the women's 60H, Christina Manning (7.84) led the way ahead of WR holder Keni Harrison (7.87), Sharika Nelvis (7.91) and Olympic bronze medallist Kristi Castlin (7.94).
In the "our sport is weird" category, there were three heats of the men's 60 hurdles to eliminate one guy.
Houston cleared a PB of 5.83m to Kendricks' 5.78m.
Kynard was so mad when he failed to get the 2.33m standard that he "ripped off his number and spiked the crossbar." However, since no other Americans in Albuquerque have the standard, Kynard could probably still go via IAAF invite.