2018 Standard Chartered Dubai Marathon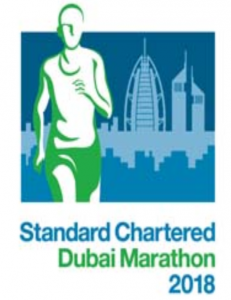 Dubai, UAE
January 26, 2018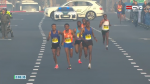 Total insanity. What a race for the richest prize in the sport. A guy ran 2:04:15 and took home $12,000. Another guy ran 2:04:00 and took home $200,000.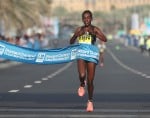 The women's race in Dubai this year race boasts two sub-2:20 women and a total of six who have run under 2:23 as well as super talented debutantes Gelete Burka (10k silver at 2015 Worlds) and 22-year old Senbere Teferi (5k silver at 2015 Worlds, 14:29 pb).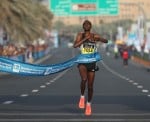 The Olympic bronze medallist at 10,000 is back to defend his crown but he'll face five other sub-2:07 guys in the field plus four really interesting debutantes: Yenew Alamirew (12:48/27:19 track pbs),  Birhanu Legese (59:20 to win New Delhi Half Marathon in November), Leul Gebresilase (59:18 HM), and Fikadu Haftu (59:22).
This year's race features a new altered faster course.
Tola set a CR last year with 2:04:11 in his debut while Degefa also debuted to win in 2:22:36.
Outside Letsrun
The elite race started at 6 am - when Geb won it was 7 am. Men's winner Geremew: ""It was very fast, perhaps a little too fast. But then it settled down, and I felt good. Although I wasn't sure I had a chance of winning until between 40 and 41 kilometres".