No LRC content found.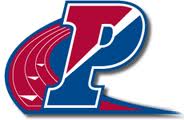 Philadelphia, PA
April 26, 2018 to April 28, 2018
Outside Letsrun
It wasn't his "official" first since it was anchor leg for the Villanova DMR.
From Marty Liquori to Carl Lewis to King Ches, they have you covered.
Justin Gatlin leads the 4x100, Fred Kerley the 4x400 and Raevyn Rogers is in the 4x400 pool.
Burrell, the former 100 WR holder, says one of his career highlights came at Penn. Did you know Burrell won a PA state title by himself in HS?