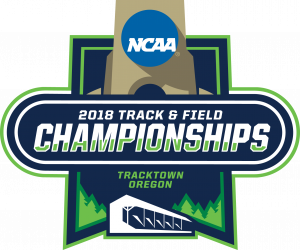 Hayward Field, Eugene, OR
June 6, 2018 to June 9, 2018
Outside Letsrun
If they do it would be amazing as only one collegian has ever broken 44.00 in an NCAA meet and only twice has some run a 43 and finsihed third in any 400.
The Swede, the best youth pole vaulter in history who has lived in 5 countries and fluently speaks 3 language, finds track and field way easier than gymnastics which she quit at age 12.
Holloway's Florida men have been top 3 at NCAA for 9 straight years, winning 4 titles including the last 2. However, the women's team is pretty good as well and for the first time in his 11 years coaching both teams, both teams won the SEC outdoor title in the same ear. "It was amazing, man. Absolutely amazing,"
2018 was the best year ever for the men's steeple in the West (8:57.98) and women's 800 in the East (2:07.96) and women's 10k in the West (34:47). 800 on up only.
They are seeded 3rd - 4 points out of 1st - but easily could win if Arianna Washington, the 2016 NCAA 100 and 200 champ, returns to form but she's not projected to score.
Taylor, who grew up playing soccer with boys describes herself as a 'vicious' as a child, is 1 of 13 foreigners on the team and they are getting 6 more for next year.
Koech, who beat NCAA record holder Michael Saruni twice at conference, has opted for the 800, not the 1500, at NCAAs that's where his passion is.