2018 Houston Marathon and Half Marathon

Houston, TX
January 14, 2018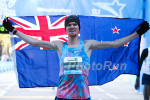 All our post-race interviews on one page.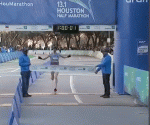 Kiwi Jake Robertson was dancing after this one was over as he biggest win of his career and took some huge scalps including runner-up Guye Adola. American Sam Chelanga moved to #4 on the US all-time list with a 60:37 and Haron Lagat cracked the top 10 for the US all-time at 61:01.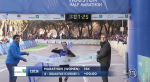 Huddle went out blazing fast - 66:29 pace at 15k - and held on to get the AR. In the process, she beat Jordan Hasay by 73 seconds.
The weather forecast is 36 degrees F at the start , humidity of 60 percent, winds of 5 mph and a zero percent chance of rain. The top-seeded American in the women's marathon Sara Crouch is happy about the forecast, "A day like 

Sunday

 is why fast runners come to Houston. This is the kind of weather that is absolutely perfect."
Deena Kastor's 67:34 American record and so too will be Huddle's perfect 11-0 head-to-head record against Hasay.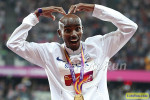 Get ready - 2018's first big weekend of racing is here!! From Mo Farah's first race under new coach Gary Lough in Doha to the Great Edinburgh XCountry to Clayton Murphy's NOP debut to Molly Huddle vs. Jordan Hasay and the American record (and a loaded men's field) at the Houston Half Marathon, we preview it all. Huddle's coach Ray Treacy shares his insight with LRC and says "[Molly] is as prepared as she's ever been for a half marathon."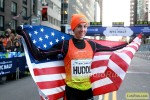 Next weekend's Houston half is LOADED. There are six sub-60 men in the field but the women's field headlines with Molly Huddle vs. Jordan Hasay - and they are far from guaranteed to win.
In the women's half, Molly Huddle and Jordan Hasay take on US soil record holder Mary Wacera (66:29) and Edith Chelimo (65:52). Alex Korio Oloitiptit (58:51) leads a men's half field with Olympic silver medalist Feyisa Lelisa, Callum Hawkins, Stephen Sambu, Diego Estrada, Sam Chelanga, Luke Puskedra, and Bernard Lagat. In the men's marathon, defending champ Dominic Ondoro takes on Bazu Worku (2:05:25) while last year's women's half winner Veronicah Nyaruai Wanjiru makes her marathon debut against Mamitu Daska (2:21:59).