Lipari says, "My first two years as a pro was incredibly rough, and now I'm sort of coming out here with a vengeance."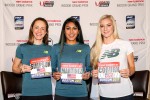 The US women are the best in the world at the 800 so which US star will go home devastated? And who wins the tasty matchup in the 1500 - Simpson, Rowbury or Grace?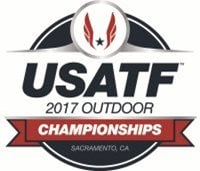 Sacramento, CA
June 22, 2017 to June 25, 2017
Outside Letsrun
Grace gives a lot of praise and credit for her improvement to joining the NorCal Distance Project under Drew Wartenburg.
"I don't know how else to go through cancer. I don't want to sit on my couch."
There's certainly a new generation of US male sprinters in Coleman, Lyles and Kerly. Centro vs. Murphy gets a mention.
Grunewald hasn't let her fourth bout with cancer stop her from running, but it hasn't been easy. A good read on Grunewald's running/cancer fighting journey from before her first diagnosis through now.
Photos
Race Results
Analysis
Event Recaps
Interviews
Event Previews
In The Past
Related Events