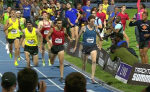 All our post-race interviews on one page.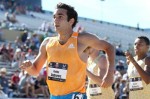 The TrackTown Summer Series championship is Thursday in New York at Icahn Stadium on Randall's Island. It will be broadcast on ESPN from 9-11 pm ET. Will Robby Andrews, Craig Engels or Cristian Soratos get the 1500 standard? Which team - the New York Empire, Philadelphia Force, Portland Pulse or San Francisco Surge - will win the title and give their athletes $1000.
The second ever pro track and field draft takes place on Friday and you can watch it live for free.
A multimillionaire is investing some of his dough into a US pro track and field series. Is he crazy or could track and field be profitable in America? We may soon find out with the TrackTown Summer Series.
The TrackTown Summer Series is back for year #2. We give you the details.

Various locations
June 29, 2017 to July 6, 2017
Outside Letsrun
"I think sometimes it can be overwhelming to turn on the TV and see a track meet. The way that this is broken down, you can immediately look for a team that is associated with someone that you like; I think that's a great thing."
"We just want to expose people to a more entertaining side of track and field, so it's going to be a lot of fun, kind of like a party," says Felix who is only operating as a GM and not racing in the meet.
On The Boards
Navigate
Race Results
Analysis
Event Recaps
Event Previews