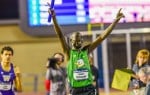 Find out what it will take to get into NCAAs (March 10-11 at Texas A&M) and who is running what there.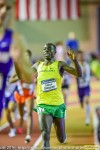 Oregon has won the last 3 indoor titles, but this year they face an uphill battle as they, at least on paper, are almost a one person track team. They've only got 1 other projected individual scorer on the roster.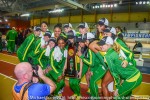 There isn't any doubt that the women of Oregon will win their 7th indoor title in the last 8 years - the only question is, 'Is this the greatest indoor team in the history of the NCAA?'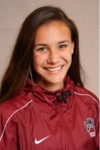 The NCAA is famous at times for being a stickler to obscure rules. Well, now it's punishing a collegiate coach and his athlete because he both a) knew and b) followed the rules. Brilliant. As a result, the nation's 10th fasest 5000 runner, Loyola Marymount's Danielle Shanahan (15:52 pb), won't be competing at NCAAs.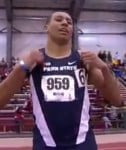 9 men under 1:47. Two freshman phenoms. An Olympic Trial finalist and many more. The men's 800 is certainly a good one.
The collegiate record holder versus the winner of the last 3 NCAA 800s. It doesn't get much better than this.
Collegiate record holder Edward Cheserek is the HEAVY favorite but Oklahoma St. coach Dave Smith, who has coached 11 sub-4 milers since 2009, is giving his star, Josh Thompson, free reign to go for broke, "Swing for the fences. Maybe you get it, maybe you blow up and get eighth. But either way, I think it's more fun to say let's go for it."
It's been 27 years since there was a repeat winner of the NCAA women's mile but that likely will change this weekend unless UNH's Elinor Purrier or Penn State star  freshman Danae Rivers can pull off an upset.
Edward Cheserek will likely become the most decorated runner in NCAA history this weekend at Texas A&M.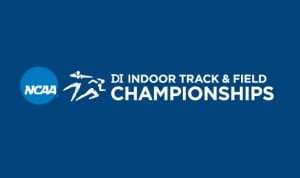 College Station, TX
March 10, 2017 to March 11, 2017
Outside Letsrun
He'll score this week as he's #3 on the list.
And he's even a Cleveland Browns fan.
"It takes the pressure off my back, but at the same time, it gives me that underdog feeling that I have to work for it even more, and it motivates me to prove that I can be better."