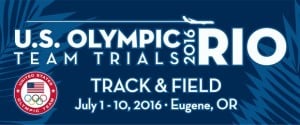 Eugene, OR
July 1, 2016 to July 10, 2016
The 2016 US Outdoor Track and Field championships are officially known as the 2016 Olympic Team Trials – Track and Field. *Qualifying Standards *Meet Website *Schedule *Tickets
Outside Letsrun
Eccleston has put a really positive spin on the heartbreak of 4th place as that performance lead to her taking her first international flight, competing in the Diamond League and running two 1500 PRs in 5-days.
Gallagher made a big breakthrough to make Worlds last year. Can she do it again? *Part 2
Brown failed to make the final today in her first race in a year after giving birth to a baby girl on March 4th.
On The Boards
Navigate
Photos
Race Results
Analysis
Event Recaps
Interviews
Event Previews
In The Past
Related Events