Women's 3,000 Meter Steeplechase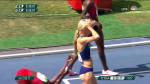 Jebet missed the world record by less than a second as Coburn broke the American record in winning bronze.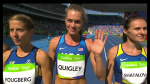 We've got you covered if you decided to sleep in on a Saturday morning.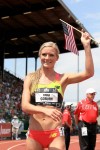 Kenyan-born Ruth Jebet of Bahrain (8:59.97) and reigning world champ Hyvin Kiyeng of Kenya (9:00.01) almost broke the world record at Pre and sit 2-3 on the all-time world list. Coburn has the #3 time in the world this year thanks to her American record in the same race, but to get a medal, she'll have to beat either Jebet, Kiyeng or reigning Olympic champ Habiba Ghribi of Tunisia (whose 9:05.36 last year puts her #4 all-time).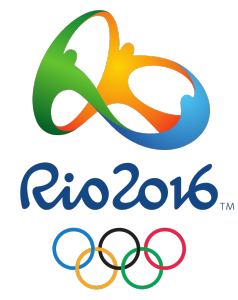 Rio de Janeiro, Brazil
August 12, 2016 to August 21, 2016
Outside Letsrun
She famously highjacked Kylie Minogue's closing cermonies at the CGs in 2014.
Praught talks about getting Jamaican citizenship through her biological father and how she showed up at the Jamaican Olympic Trials just to find out no one else was entered in the steeple.
On The Boards
Navigate
Photos
Race Results
Analysis
Event Recaps
Interviews
Event Previews