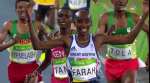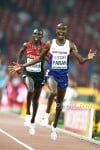 Farah could join running immortals Nurmi, Zátopek, Viren, Gebrselassie and Bekele as the only men to win two Olympic 10,000 titles. Kenya's Geoffrey Kamworor will try to stop him after coming up just short in Beijing last year. Plus can Galen Rupp medal in part one of his 10k/marathon double?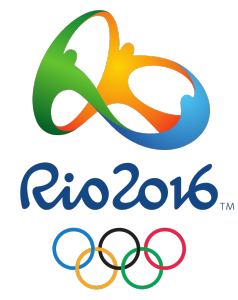 Rio de Janeiro, Brazil
August 12, 2016 to August 21, 2016
Outside Letsrun
One of the most famous LRC posters Malcolm Gladwell, and New Yorker editor Nicholas Thompson analyze and debate some of the biggest races of the Games so far.
Some quotes from Farah and Rupp about Farah's fall. Farah said, "I have got such a long stride, I don't blame him."
Farah says his life changed after winning in 2012. "I couldn't go outside. I wore a hoodie and sunglasses to see my family. It did change. I couldn't be Mo walking down the street any more."
Alberto Salazar says Rupp "would get killed at the end of the 10K" if he didn't improve his speed, but also said that Rupp is way better than himself, Dan Browne, and Mo Farah in the marathon. Salazar: "I coached Dan Browne in the marathon, and I coached Mo Farah in one. Galen is so far ahead of all of us in every way. Galen is so much better than me."
David McNeill and Eloise Wellings will represent in the 10,000.
On The Boards
Navigate
Photos
Race Results
Analysis
Event Recaps
Interviews
Event Previews