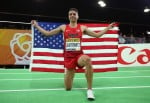 Matt Centrowitz ended a perfect indoor season with gold in the 1500 before the hometown fans.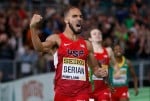 Unsponsored Boris Berian got the gold and Erik Sowinski the bronze.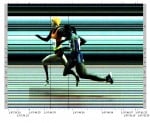 Sure we look back at World Indoors, but there was news made outdoors and on the roads as well, plus the 'robots' in the long jump.

Portland, OR
March 17, 2016 to March 20, 2016
Outside Letsrun
Romania could lose their 4x400 bronze medal as Lavric ran on the second leg.
Abrahamson says Ashton and Brianne Thiesen-Eaton are exactly the feel-good story track and field needs right now. Brianne: "Seeing him calms me down. When you are in a stressful situation, competing at something like this, sometimes you want to give up or [you think], 'I just can't handle this pressure anymore.' But seeing him on the sideline running toward me to help me with something helps calm me down a little bit and being able to celebrate this with him is really awesome and the cherry on the top."
Keflezighi: "It is an amazing story. It's like a script from a movie. But it's real."
Lananna was happy with the reactions to new innovations like the NBA-style intros for finalists, live orchestra medal ceremonies in Courthouse Square and the during-competition music.
Kevin Sully gives a really good rundown of the highs and lows from Portland, both from an athlete perspective and for the presentation of the sport.
It was their worst showing in an Olympic year ever. "For too long Britain has leant almost exclusively upon the golden triumvirate of Mo Farah, Jessica Ennis-Hill and Greg Rutherford for its hopes of glory at world level."
"I think some of them are hiding away from competitions. And there is no substitute for competition, there really isn't."
On The Boards
Navigate
Photos
In The Past
Related Events