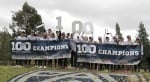 We also take a look at the Penn State women's upset at Big 10s, Thomas Curtin taking down Justyn Knight at ACCs and wonder whether the Foot Locker women's curse may come to an end this month?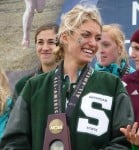 Be break down the Big 12, Big 10, and Big East for you.

United States
October 30, 2015 to October 31, 2015
*USTCCCA Website (Coaches association)
Outside Letsrun
Erin Finn: "We talked about it today on our cool-down. It's okay to be disappointed, but we can't let ourselves be devastated. We have to get angry and let this light a fire under us and just move on. What's done is done but we can make the future better now and that has to be our focus."