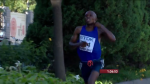 Hear what the world's best had to say following the first session at the 2015 IAAF World Championships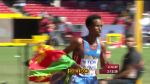 A 2:16 marathoner broke away from the world's best, but he could not hang on as Eritrea got its first World's gold ever.
Event Schedule
| Race | Date | CST | CST |
| --- | --- | --- | --- |
| Final | 01/01/70 | | |
Outside Letsrun
We agree one huge loser was the television coverage. Also, whoever failed to create a clear finish line (and let athletes know about it) for the men's marathon.
He should be confident as the teams are loaded with himself, Dennis K imetto, Edna Kiplagat and others.
We bet you've never heard of several of these people - Esther Erb, Marielle Hall, Hassan Mead, Ian Burrell and Heather Lieberg.
She even talks about breaking 2:19:50 if the weather is good. No way is that happening in Beijing in August.
Knowing Athletics Kenya, they'll make them all run a time trial the week before Worlds to decide who goes. Hey AK, just pick your 6 and be done with it. *Kenyan Headline: "Eliud Kipchoge And Mary Keitany Chicken Out" They apparently ruled themselves out of selection, Kipchoge citing fatigue and late notice. Boston champ Caroline Rotich and world half record holder Florence Kiplagat were also among the potential list.
On The Boards
Navigate
Photos
Race Results
Analysis
Event Recaps
Interviews
Event Previews
In The Past