2015 Berlin Marathon - BMW Berlin Marathon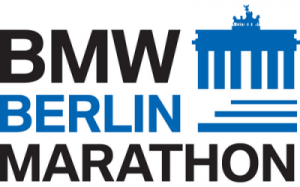 Berlin, Germany
September 27, 2015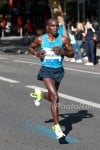 We break down the race and the amazing performance of Eliud Kipchoge,  Matt Llano running a 2:12:28 PR, Reid Coolsaet just missing the Canadian record and Gladys Cherono joining the sub 2:20 club.
Kipchoge says he'll race a spring marathon before the Olympics because 11-months is too long to go without a marathon. He also talks about being coached by former steeplechase World medalist Patrick Sang.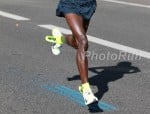 Photos of Kipchoge's run with the insoles falling out.
A must read for stat geeks. 50 times 2:08 has been broken in Berlin.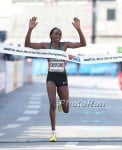 There have been zero sub-2:20 runs at Abbott WMM this year. Will that change on Sunday in Berlin? Quite possibly.
Press conference highlights from Gladys Cherono, Aberu Kebede and Germany's Anna Hahner.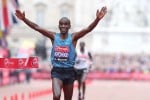 The world record is on everyone's mind and Eliud Kipchoge (London champ) and Emmanuel Mutai (2:03:13 PB) will give it their best go in Berlin on Sunday? Check out our preview as we assess their chances, discuss whether Geoffrey Mutai is done, and wonder if Reid Coolsaet can get the 39-year old Canadian record. Plus Berlin, not Chicago or New York, may have the most # of elite Americans this fall in Shadrack Biwott, Sean Quigley, Matt Llano and Gabe Proctor 
Kebede (2:20:30 pb) will be seeking her third Berlin title.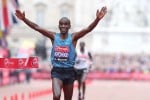 A year ago, in his sixth career marathon, Dennis Kimetto set the WR in Berlin at age 30. Will history repeat this year when the 30-year-old Eliud Kipchoge toes the line in his sixth career race at 26.2? What type of chance does Geoffrey Mutai - the Roger Federer of men's marathoning - have?
*MB: Eliud Kipchoge. Emmanuel Mutai and Geoffrey Mutai in 2015 BerlinMarathon
Outside Letsrun