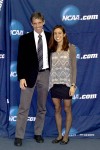 Last year, Abbey D became the first American to ever win NCAA indoor crowns in the 3,000 and 5,000 in a career, let alone the same meet. She looks to repeat that feat as Laura Roesler looks to move out of Jordan Hasay's shadow. And a wide-open women's mile is there for the taking; might a steepler like Colleen Quigley win it?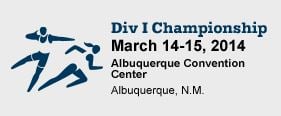 Albuquerque, NM
March 14, 2014 to March 15, 2014
*Start Lists and Accepted Entries By Time/Mark
*Schedule and TV/Streaming Info
Outside Letsrun
Detailed stats for all the meet entries including PRs and place in the meet last year.
Photos
Race Results
Analysis
Event Recaps
Interviews
Event Previews
In The Past
Related Events