2014 adidas Grand Prix - New York Diamond League Track and Field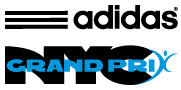 Randall's Island, NY
June 14, 2014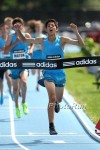 Fisher is the real deal and only a junior.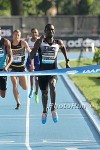 The king David Rudisha is back to his winning ways as American Duane Solomon was left questioning his tactics.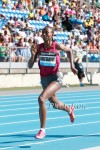 Two high schoolers ran in the pro races at the adidas Grand Prix. Sure there was Mary Cain (4th in 800 in 2:01), but the one stealing the show today was Alexa Efraimson. Plus Mary Cain revealed she may not run the 1500 at USA juniors.
Rudisha is back at it again, this time in a much toned down 800 field from Pre Classic, but still faces Duane Solomon and the two fast Poles. Jenny Simpson and Abeba Aregawi do battle again over 1500 along with a slew of top Americans and high schooler Alexa Efraimson. Mary Cain's 800 is basically a practice run and don't get your hopes up for a sub-4 in the high school Dream Mile. Also Mercy Cherono vs Sally Kipyego in the women's 3K and Sofia Assefa and Hiwot Ayalew in the steeple.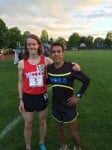 We're not sure if we agree with meet organizers when they say O'Toole (4:01.81) leads this field as it's loaded with 5 US #1s are in the field including Blake Haney (8:46.80), Ricky Faure (1:48.14) and Foot Locker champ Grant Fisher.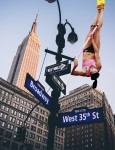 12:30-2:15pm for the vault with a youth clinic after with Yohan Blake and Mo Greene.
Outside Letsrun