2013 Bank of America Chicago Marathon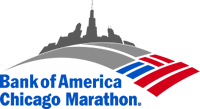 October 13, 2013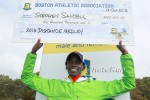 We look back again at the 2013 Chicago Marathon and Dennis Kimetto and Rita Jeptoo, plus Kim Smith and Stephen Sambu win $100,000, Haile Gebrselassie still has it, the 2:00:00 marathon and more.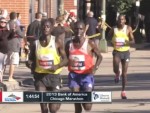 LRC breaks down the 2013 Bank of America Chicago Marathon with eight quick takes on the historic men's race.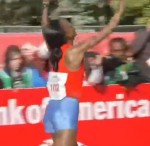 Ritz Jeptoo crushed the back half of the race to get the win and the first sub 2:20:00 clocking in 2013.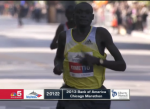 Dennis Kimetto ran 2:03:45 and Emmanuel Mutai was second in 2:03:52 in the first race ever with two sub 2:04s on a record eligible course. Dathan Ritzenhein was fifth to lead the Americans.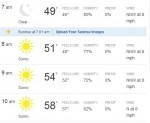 With good weather on the forecast, the leading Africans may want to go out more than a minute faster than Ritz wants. Will they be slowed to please Ritz or will he have to solo it alone? Also, Emmanuel Mutai reveals he's healthy and Moses Mosop is going to be tough to beat.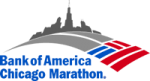 Watch the 2013 Bank of America Chicago Marathon live at 8 am eastern or tape delayed at 8pm eastern Sunday on Letsrun.com.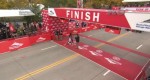 The women's field has no overwhelming favorite, but has seven 2:22-2:23 women, including the two who gave us a thrilling sprint finish. What about the Americans?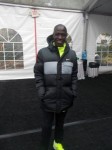 Mosop Is Healthy And Fit, Tadese Is Ready For Another Crack At 26.2, Kimetto And Abshero Are Confident, And Kogo Hopes He's Ready For Uncharted Territory. We broke down the race earlier for you on you on paper, but you never know what really to expect until you get the inside scoop on-site. We've got it and you can as well if you read our piece. Plus was there a fix at the 2012 Berlin Marathon?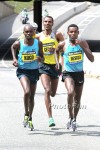 We break down the stellar men's field at the 2013 Bank of America Chicago Marathon. It's one of the best men's field assembled in Chicago.
Outside Letsrun