London Marathon is Sunday
1 Minute American Preview
Want more? LRC Supporters Club Members Exclusive Content Below (Join today):
Good News, Running Fans – Kamworor Will Race Again In 2020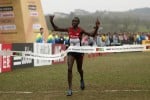 Five-time global champ Geoffrey Kamworor won't be running next month's World Half, but his agent Valentijn Trouw says he will race in 2020. What will his "secret" race be? *Discuss
Women In The News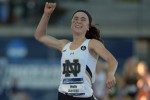 Recommend Read In Her Own Words: Molly Seidel Opens Up To ESPN Even More About Her Struggles With Anxiety, Depression And Disordered-Eating If you think once you make an Olympic team, life instantly because a non-stop joy fest, this essay will be eye-opening.
*MB: Molly Seidel shares more about her struggles with anxiety, depression and eating : "I will never overcome my eating disorder."
USADA Nails A Guy And We Celebrate

LRC Drug Cheat Who Won US 15K Title In March Gets Popped (Twice!) For Taking Drugs Yet Again For some reason, even though people like Edward Cheserek and the Stepanovs can't get citizenship, the US government decided to grant EPO cheat Ridouane Harroufi citizenship. He has rewarded them by showing his "good moral character" by testing positive two more times.
*MB: Unreal: Ridouane Harroufi – the doper whom the US made a citizen – gets popped for doping two more times!!!
*From The Archives: MB: Why wouldn't testing positive for EPO be an automatic disqualifier for US citizenship? Ridouane Harroufi win US 15k title
More Doping News
A Story The World Needs To Know – We
LOVED

 The Book On Their Story So Much We Had Them On Our Podcast

Podcast Interview The Stepanovs Share Their Story With LetsRun.com Would you risk your life and be willing to re-locate your family halfway across the globe simply because you believed in clean sport? These two heroes did just that.

LRC "The Russian Affair" By David Walsh: The Story Of The Stepanovs, As You've Never Heard It Before In his latest book, David Walsh – the Irish reporter who helped bring down Lance Armstrong – tells the story of the Russian doping scandal through the eyes of whistleblowers Yuliya and Vitaly Stepanov, whose relationship was far more complicated than you could imagine. On, February 8, 2013, the couple was supposed to get divorced. Instead, the Stepanovs decided to bring down the Russian doping regime and save their relationship in the process. 5 stars out of 5. Let's hope this is made into a movie. *Purchase here.
*London Times: "The candour with which they have allowed Walsh to tell their story is rare and gripping."
*Walsh: "It's a love story set against the backdrop of a doping thriller."
Want a Better Running Shoe?
Beta Better Running Shoe Site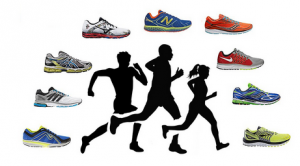 It's Time to Change How We Find Running Shoes