Saturday Night Virtual Track Meet – OTC Vs. ATC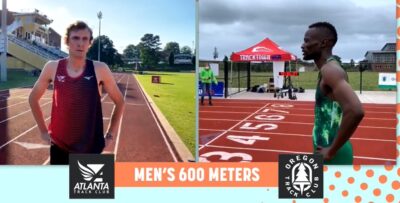 RRW: OTC Defeats ATC At Return Of The Dual OTC won the meet with six points to one. They swept the 600m with Nijel Amos (1:17.2) and Chanelle Price (1:27.9) taking the wins.
*Watch The Full Event Replay With Commentary By Tim Hutchings
*MB: 600m TT: the carnage of Nijel Amos 
*MB: Oregon Track Club Vs. Atlanta Track Club In Virtual Dual Meet Saturday Night
A Lot Of Coleman / Naser Criticism From The UK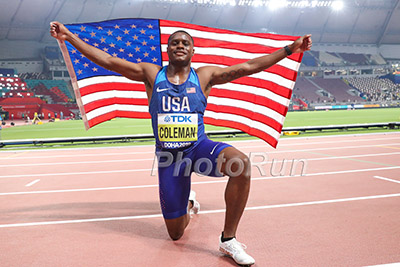 LRC In Christian Coleman Case, Track & Field Cannot Win No matter the outcome of the Christian Coleman saga, somebody is going to be unhappy. So it goes, as track & field suffers another self-inflicted wound.
USATF Publishes False Info On Its Own Website

LRC USATF Corrects Their Own Error; Still Unclear If Marks This Summer Will Count For Olympic Trials Qualifying USATF says its statement that marks achieved this summer would not count for Olympic Trials qualification was not "finalized" so it's possible marks will count. At least it's not as bad as last year, when USATF was forced to re-pick its entire Pan American Games squad because it failed to follow its own selection policy.
*MB: USATF says statement it published on its website saying you couldn't qualify for the Trials during Covid-19 wasn't actually true.
The AIU Says They Purposely Don't Call Athletes?
Trying To Come Back From Coronavirus
Brown Track Is Back!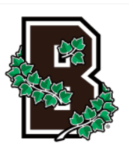 MB: Brown University Reinstates Men's Cross-Country And Track And Field Teams A letter from the university president to the Brown community stated that they realized their original decision to cut the teams would "have real and lasting implications for efforts to build and sustain diverse and inclusive communities for our students at Brown, and particularly our community of black students and alumni."
More Black Athlete News:
Previous LRC Exclusives
LRC 

I Was Bored, So I Watched Joan Benoit Samuelson Win The 1984 Olympic Marathon After a runner that was "considerably heavier than the other marathoners" took an early lead, Benoit won the inaugural women's Olympic marathon thanks to a daring early breakaway, clocking the #3 time ever (at the time) and demolishing a field of studs (Grete Waitz, Ingrid Kristiansen, Rosa Mota) to cement her status as a legend.
*MB: How hot was it really during the 1984 Olympic women's marathon? The NY Times report on the race says it got up to "near 90" but the weather data doesn't show that.

LRC's Weekly Podcast 2020 Boston Marathon Cancelled, Brown Track And Field Cancelled + Guest Tyler Andrews Goes For Treadmill World Record At Chaski Challenge And HSer Joe Fast Joins The Show Listen to the best track and field running podcast on the planet and learn about the guy who may dominate the NCAA men's 800 for years to come.
Want a Better Running Shoe?
Beta Better Running Shoe Site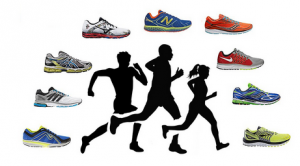 It's Time to Change How We Find Running Shoes