Mike Smith Lifts The Veil On Galen Rupp's Training

LRC Mike Smith Q&A, Part I: On Galen Rupp's Commitment, Restructuring His Training & That 24 X 400 Workout In this LRC exclusive, Smith goes deep on Rupp's commitment to excellence (including setting his house to an altitude of 10,000 feet), his resilience, and the changes he's made to Rupp's training, including the introduction of fartleks for the first time.
*MB: Mike Smith lifts the veil on Galen Rupp's training and talks about what makes him great
Will There Be A Tokyo 2020?
Caster Semenya Shooting For Tokyo 200m
Caster Semenya Switches To The 200m In Bid To Qualify For Tokyo 2020 Semenya's PR is 24.26, but she did run an unofficial 23.49 at a low-key meet on Friday. The  Olympic qualifying standard is 22.80.
*MB: Semenya switching to the 200
*Previous MB: What event/sport will Caster Semenya be competing in at Tokyo 2020?
Caster Semenya Says She's "Supernatural" As She Pursues 200m Olympic Qualifying Time "We are chopping the times and I call myself supernatural. I can do anything I want."

Podcast: Cancel Everything Running Related?!  Listen to the best track and field running podcast on the planet which was recorded Wednesday before everything was actually cancelled.
Coronavirus Cancels Two Big HS Meets – 1 In Jamaica
More Shoes / Trials

Rojo Speaks It's Official: Nike's Vaporfly Shoe Technology And World Athletics' Shoe Rules Have Ruined The Marathon (At Least Temporarily) The Olympic Trials and the first 3 super-elite marathons of 2020 show one thing: shoes really matter and they are creating an uneven playing field in the sport.
Want a Better Running Shoe?
Beta Better Running Shoe Site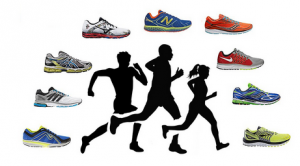 It's Time to Change How We Find Running Shoes