Free Book Chapters

LRC "Virgin Territory" Chapter 17: Front Runner Inc: When Pro Runners Had to Pretend They Weren't Pro Hard to believe guys in their 60s now had to pretend they weren't pro runners.
LRC "Virgin Territory" Book Excerpt, Chapter 1: Playing It Risky – Craig Virgin's 1980 World Cross-Country Win Read about Craig's win at World XC. Coming tomorrow chapter 17 from the book.
Will There Be A Tokyo 2020?
Caster Semenya Shooting For Tokyo 200m
Caster Semenya Switches To The 200m In Bid To Qualify For Tokyo 2020 Semenya's PR is 24.26, but she did run an unofficial 23.49 at a low-key meet on Friday. The  Olympic qualifying standard is 22.80.
*MB: Semenya switching to the 200
*Previous MB: What event/sport will Caster Semenya be competing in at Tokyo 2020?
Caster Semenya Says She's "Supernatural" As She Pursues 200m Olympic Qualifying Time "We are chopping the times and I call myself supernatural. I can do anything I want."

Podcast: Cancel Everything Running Related?!  Listen to the best track and field running podcast on the planet which was recorded Wednesday before everything was actually cancelled.
Coronavirus Cancels Two Big HS Meets – 1 In Jamaica
Bonus Podcasts

LRC Aliphine Tuliamuk Podcast: Smooth Sailing For 25 Miles AT The Trials, Eyeing A Medal In Sapporo Hear from the Olympic Marathon Trials champ.

LRC Ben Rosario HOKA NAZ Elite Coach And Coach Of 2020 Olympic Marathon Trials Champ Aliphine Tuliamuk How did coach Ben go about the big day, how did he build his team, and what are the plans for Sapporo?
Want a Better Running Shoe?
Beta Better Running Shoe Site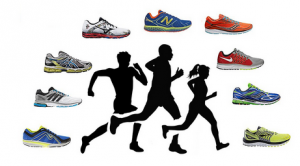 It's Time to Change How We Find Running Shoes