LRC For Sara Hall, A Dream Deferred Led to a Passion Realized 10 years ago, Sara Hall did not love running but felt obligated to do it even though she finished last at USAs as her husband Ryan was a star. Now, at age 36, the mother of 4 is the star and loving the sport more than ever and thriving with Ryan as her coach.
*MB: Jonathan Gault takes a look at the incredible resurgence of Sara Hall. Better than ever at age 36!

LRC 2019 NYC Marathon Media Day: The Men's Course Record Is In Jeopardy, The Women's Might Be, And Yes, Shoe Talk The pros weighed in on bouncing back from Worlds, chasing the course record (or not), and (of course) the Nike Vaporflys.

LRC Des Linden on the Olympics, Her Running Future, & the Great Shoe Debate: "It's an Arms Race and It Should Be a Footrace." Des Linden is free to speak her mind and she didn't hold back when discussing her future, the new shoe wars and Rio 2016 – specifically did Shalane Flanagan and Amy Cragg have an unfair advantage?
MB: Camille Herron sets ANOTHER WORLD RECORD for 24 hours!!!! She ended up running 270.116 kms or 167.8 miles. Her old record was 262.192 kms. She averaged 8:34.9 mile pace for 24 hours.
*IAAF Article On Camille Herron's 24 Hour WR

Valencia Half: Ethiopian delight: Yomif Kejelcha wins 3 way sprint for men's title in 59:05, Senbere Teferi sets Ethiopian national record (65:32) as Sifan Hassan is 2nd (65:53) The women's WR of 64:51 survives. Scroll down to 2nd story. *Results
*Video of Kejeclah's sprint win
*Sifan Hassan praises Salazar after race: "He is the best coach there is, he does the best for his athletes,"
*Jos Hermens says Hassan will stay in Portland and they "have an eye on two, three, four American coaches."
*MB: Official 2019 Valencia Half Marathon Discussion Thread
*Pre-Race: Hassan says she's been under a lot of stress since Doha and isn't sure how she'll feel

Frankfurt: Kenya's Valary Aiyabei runs 2:19:10, becomes 1st to break 2:20 at 2019 Frankfurt Marathon, Ethiopia's Fikre Tefera Wins 4-way battle for men's race in 2:07:08 Aiyabei went out on WR pace but her pacemaking husband dropped out at 15k with illness. Mark Kiptoo came up short in his bid for his own masters of 2:07:50 by running 2:08:09.
*Steph Twell sets new Scottish marathon record (2:26:40) She broke Liz McColgan's mark from 1997 by 12-seconds.
Want a Better Running Shoe?
Beta Better Running Shoe Site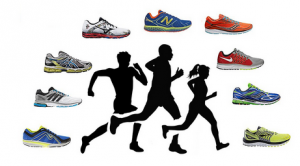 It's Time to Change How We Find Running Shoes