MB: USATF Outdoors Day 3 Discussion Thread 

LRC Distance Day 2: Hoppel's Winning Streak Ends, High Schooler Mu Makes First Final, Sowinski's Final Streak Ends We break down all the distance action from day 2 (men's and women's 800 semis, men's 1,500 semi, women's steeple), plus hear from Alan Webb.
USATF's Day 1 Thursday
Two 34-Year-Olds Just Won The 10,000s


LRC Relentless Molly Huddle Wins Fifth Straight US 10,000m Title Molly Huddle is still the best 10,000m runner in America as she turned the tables on training partner Emily Sisson and a strong challenge from NAZ Elite's Kellyn Taylor.
LRC The Legend Of Lopez Lomong Grows: He Runs A 51-Second PR To Win 2nd-Straight USATF 10,000m Title Lopez Lomong can win a US 1,500 title, a slow 10,000m title and now a fast 10,000m title. Last year was definitely not a fluke.
*MB: Lopez Lomong Appreciation Thread
More Outside USAs Coverage
Championships For The Young And Old
---
10,000 World Record Holder Almaz Ayana Opens Up About The Injury And Double Knee Surgery Which Kept Her Away From Racing For 19 Months Ayana wasn't able to ditch the crutches until 3 months after surgery and didn't start running at all until late last year. "I was afraid to run because I was scared of how my knees would respond. I didn't know if I would feel pain."
In Case You Missed It – Final Lap Men's 5k in London

LRC Day 2 Hellen Obiri Stops Hassan, Tefera Goes Sub-3:50 To Defeat Ingebrigtsen, Catriona Bisset Gets 43-Year-Old Australian 800 Record, SAFP Goes Fast, Asian Record In 200 Day 2 saw some great sprint and distance action in London.
Day 2 MB Talk

LRC 2019 London DL Day 1: Hagos G Holds Off Jakob Ingebrigtsen In Thriller, Laura Muir Crushes It, And Nijel Amos Goes Down The mid-d and distance on Day 1 of London was fantastic. It featured big wins for Laura Muir and Hagos Gebrhiwet, another amazing performance by Norwegian wunderkind Jakob Ingebrigtsen, and disaster for Nijel Amos. Plus a Canadian record in the women's 1,500.

LRC Nijel Amos Pulls Up Lame In London One Week After Running 1:41 In Monaco He's got 70 days to try to be ready for Worlds.
London MB Talk
Justice Is Served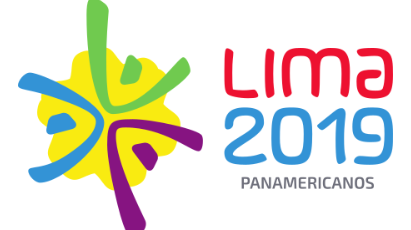 LRC USATF Ordered To Re-Pick Entire 2019 Pan Am Games Team Based On 2019 Comprehensive List LetsRun.com put up the $2,000 for this arbitration case to be held and with the help of pro bono lawyer David Greifinger prevailed. Those of you who wanted to contribute can now do so here.
*MB: USATF completely botches selection of 2019 Pan American Games team 
Want a Better Running Shoe?
Beta Better Running Shoe Site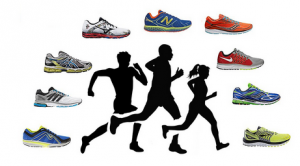 It's Time to Change How We Find Running Shoes