British News / Indoor Champs
LRC Exclusives

LRC Q&A Ahead Of Her Mile At Millrose, Katelyn Tuohy Talks About Training With (And Beating) The Boys & Which Pro Runners She Admires We caught up with Tuohy this morning after she was named Gatorade National Girls Cross-Country Runner of the Year and she reveals what runners she looks up to and what her plan is (or lack thereof) for this weekend's mile at Millrose.

LRC Did Usain Bolt Really Run A 4.22 40-Yard Dash At The Super Bowl? Our Stopwatch Says He Didn't Come Close While the rest of the world's media produces fake news, we uncover it. Out stopwatch shows that Usain Bolt ran nowhere near the NFL record of 4.22 seconds for the 40-yard dash at the Super Bowl.
*MB: Did Usain Bolt really run a 4.22 40-yard dash at the Super Bowl?? It wasn't anywhere close to that on my stopwatch

LRC Podcast Scott Simmons / NYRR Millrose Games Preview Podcast  We analyze the world record attempt in the mile at Millrose, the American record attempts at 800m, and get a good 50 minutes with Scott, talking about the amazing success of his American Distance Project group.
It's On – World Record Attempt At Millrose In Mile This Saturday On NBC!

LRC Analysis 8 Takeaways From The 2019 New Balance Indoor Grand Prix We recap the highlights and lowlights from Boston where Donavan Brazier sat and kicked on Clayton Murphy, Yomif Kejelcha looked amazing while Sydney McLaughlin didn't and Jenny Simpson "borderline" embarrassed herself.
RRW Fast Miles, Close 800 Highlight New Balance Indoor Grand Prix
IAAF: Kechelcha Impresses As Nageotte Upsets Stefanidi

LRC Marathon Madness In Dubai: Getaneh Molla Runs 2:03:34 Debut Record; Ruth Chepngetich (2:17:08) & Worknesh Degefa (2:17:34) Move To #3 & #4 On All-Time List The 12:59 5ker Molla took to the marathon like a fish to water while Chepngetich went sub-2:18 just 75 days after breaking 2:19 in Istanbul. Course records fell for both the men and women.
MB: Official 2019 Dubai Marathon Discussion Thread
MB: If Kipchoge ran Dubai…
MB: Negesa (2nd place and Adidas runner) ran Dubai in Nike Vaporfly Flyknits dyed red to (poorly) mask the Nike Logo
Want a Better Running Shoe?
Beta Better Running Shoe Site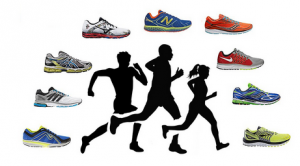 It's Time to Change How We Find Running Shoes