2018 Pro Runners' Salary Survey

LRC Pro Runners' Salaries: How Much Do Pro Runners Make? We Unveil One Of The Sport's Biggest Secrets  We asked some of the top agents in the world to tell us how much the stars of the sport make in endorsement contracts and appearance fees. The results are in.
Discuss: The wait is over: 2018 Pro Runners' Salary Data Revealed: How Much Do the Pros Make? 
More Coverage From The Long Weekend
Links That Meet Our Stringent Weekend Requirements
Other News That Makes The Cut
September / October Action
Doping: Asbel Kiprop Situation Gets Crazier And Sadder

Asbel Kiprop Publishes Video Of Him Making Out With His Pacemaker's Wife As He Thinks The Pacemaker Set Him Up For EPO Bust 2008 Olympic champ Asbel Kiprop has published a salacious video of him making out with his pacemaker's wife. Those in the know think Kiprop did so in retaliation for the pacemaker setting him up for the EPO bust out of anger for the affair. The woman has sadly tried to commit suicide.
Sunday Reminder: 5th Avenue Mile Live on NBC Noon-1 pm. Official thread here.
LRC Continental Cup Day 1: Sifan Hassan & Winny Chebet Impress As Conseslus Kipruto & Emmanuel Korir Keep Winning Both Hassan (2:40 final 1k) and Chebet (56.2 final lap) closed incredibly fast while Kipruto turned the steeple into a laugher after both Soufiane El Bakkali (DNF) and Evan Jager (DNS) missed out due to injury. Clayton Murphy was second in the 800, barely edging out Nijel Amos.
LRC Official Continental Cup Thread This weekend's meet has some great matchups. Noah Lyles vs. all-comers at 100, Korir vs. Amos vs. Murphy at 800, Jakob Ingebrigtsen returns vs. Manangoi (and Drew Hunter), the big 3 in the steeple (El Bakkali, Kipruto and Jager), an elimination 3,000, Miller-Uibo vs. Jackon vs. Schippers at 200, Semenya vs. Naser at 400, Semenya, Niyonsaba, Wilson and Goule at 800, Houlihan at 1,500, Obiri vs. Hassan at 3k, and Frerichs sub-9 attempt in steeple.
Continental Cup: Jager's Last Attempt at Sub 8, Frerich's Last attemp at Sub 9– What if Jager goes for broke?

IAAF: How To Follow The 2018 Continental Cup In Ostrava Some info on the event in general and scoring. An interesting aspect is in the 3,000m and steeple, the athlete getting to the finish line last is taken off the track so that only four athletes get to finish the race.
IAAF: Horizontal Jumpers Christian Taylor And Caterine Ibarguen Lead Americas Team Mike Powell's advice to Taylor with the new elimination style field events: "Go for the world record in the first three attempts, and be smart and a team player in the final."
Team Captains Arrive In Strava For IAAF Continental Cup Team captains are actually former top athletes like Mike Powell for Team Americas and Colin Jackson for Europe.
Team Europe Ready To Defend IAAF Continental Cup Title Four years ago Europe won by 57.5 points over Team Americas and are the favorites again this year.
Great Britain Has Nine Athletes Representing On Team Europe Dina Asher-Smith leads the GB contingent.
List Of Countries With Access To The IAAF's Free Live Stream Of The 2018 Continental Cup The US is not one of them, but you Brits luck out.
Hoka One One Long Island Mile

RRW & LRC Chris O'Hare (3:55) Wins And Pays Tribute To David Torrence, Shannon Osika Wins (4:29), Ben Flanagan Goes Sub-Four For First Time With 3:57 The field left lane 1 empty in honor of Torrence, who still has the meet record.
Interviews: *Chris O'Hare *Ben Flanagan's Dream Summer Continues (Video Interview)
*Shannon Osika Peaking Now *Daniel Winn Giving Up Being A Dog Walker To Get Back To Being A Pro Runner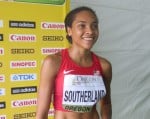 She's the 2nd NCAA champ to sign with the Beasts this year. *Discuss
USATF 20k Champs *Results
Hartford Courant: Leonard Korir And Sara Hall Win New Haven 20k Korir won in 60:17 ahead of US Army teammate Haron Lagat (60:29) while Hall finished in 1:09:04 to beat out Allie Kieffer (1:09:20). *Discuss
The 2018 Diamond League Is Over, But The Track Season Certainly Isn't – 2018 ISTAF Berlin *Full Results
2018 ISTAF Berlin: Caster Semenya Clocks Fifth-Fastest 1,000m (2:30.70) As Robert Harting & Kim Collins Call It A Career 45,000 spectators, including our favorite mascot, Berlino, were on hand as the '12 Olympic champ Harting finished second to his brother (also an Olympic champ) with a 64.95 throw and the 42-year-old Kim Collins ran 10.45.
*MB: Coleen Quigley runs 9:10 FTW in Berlin! (5+ second PB).
*MB: Marta Freitas wins 2018 ISTAF Berlin mile in 4:22.45 NR over Kate Grace (4:23.23) as Alexa Efraimson PRs at 4:24.87
*Timothy Cheruiyot Wins Men's 1,500 In 3:32.37 

LRC Legendary Company: Selemon Barega Runs 12:43 (#4 All-Time) In Brussels To Join Bekele, Geb & Komen In The Sub-12:45 Club What a spectacular race. We hadn't seen a sub-13 all year and now 18-year-old Selemon Barega has run 12:43.02 – only Kenenisa Bekele, Haile Gebrselassie, and Daniel Komen have run faster.
*MB: Holy sh**!!! The guy who couldn't even medal at World Jrs or the African Champs just ran 12:43!!! Selemon Barega 

LRC 2018 Memorial Van Damme Full Recap: The Diamond League Season Comes To An End In Fine Fashion What a way for the season to end. A 9.79 100m win for Christian Coleman, a thrilling win by Laura Muir and more brilliance from Emmanuel Korir and Beatrice Chepkoech.
Brussels On The Message Board
LRC's Zurich & Brussels Previews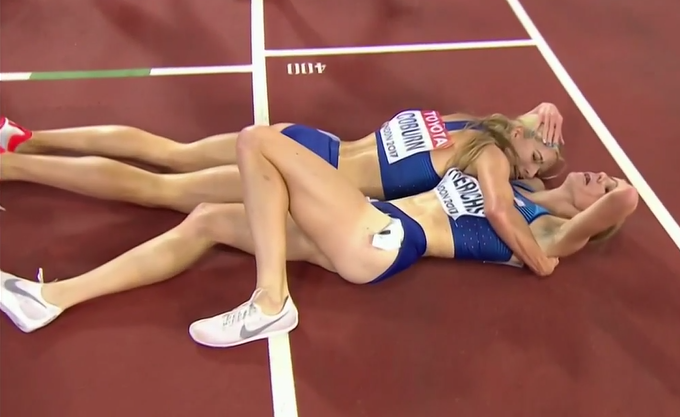 LRC  Ranking The Distance Races At The 2018 Diamond League Finals From Least To Most Watchable Can Caster Semenya break the WR, Evan Jager break 8:00, can Coburn or Frerichs break 9:00, will any man break 13:00, can Sifan Hassan complete the 1,500/5,000 double? Those questions and more will be answered on Thursday and Friday.

LRC 6 Non-Distance Events We're Hyped For At The 2018 Diamond League Finals We hope you have some free time on Thursday and Friday (2-4 PM ET) as it's one of the best days of the year for track and field fans.
LRC The Votes Are In And These Are The Favorites In All The Running Events At The Diamond League Finals Shelby Houlihan is picked by 74% of voters to win. That's actually the second lowest win % for a women's running event.
Want a Better Running Shoe?
Beta Better Running Shoe Site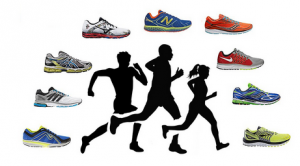 It's Time to Change How We Find Running Shoes