Full-Time Job, No Shoe Contract? No Problem – Meet Our "Blue Collar "Runner Of the Month

LRC Travel Woes, A Finish-Line Fall, & A Full-Time Job: How Charlie Marquardt Went From A Zero-Time DIII Champ To A 3:55 Miler Marquardt, who was a three-time NCAA DIII runner-up at Haverford, has no shoe contract, works a full-time job and just broke 4:00 in the mile for the first time in style – skipping the 3:59s, 58s, 57s and 56s entirely – running 3:55 at the Sir Walter Miler on August 3.
*MB: Meet Charlie Marquardt – a guy with a full-time job and no shoe contract who just broke 4 for the 1st time in style @ 3:55
*MB: Dude dives at line to go sub 4 for the first time and comes up …. short
The Latest On The Ingebrigtsens
Sunday: MB: Move over Jakob Ingebrigtsen, you're not even the best junior in Europe. Mondo Duplantis clears 6.05m (19′ 10¼")!
European Athletics: Mondo Duplantis Shatters Championship Record With An Incredible 12cm PR Duplantis' jump broke the 24-year-old meet record (6.00m) and was a world U20 record as well.
*Good Read: Armand Duplantis Wins PV Competition For The Ages Duplantis: "I just hope I wake up tomorrow and it's still real."
Belarus' Volha Mazuronak Survives Nosebleed And Wrong Turn To Win Euro Marathon Her nose started bleeding profusely just 30 minutes into the race and a slight wrong turn made the race close, but she still won by 6 seconds in 2:26:22.
Belgium's Koen Naer Wins Marathon In A Championship Record Of 2:09:51 It was a pretty fast race for a championship marathon (at Europeans) as Switzerland's Abraham Tadesse was 2nd (2:11:24) and Italy's Yassine Rachik (2:12:09) 3rd.
MB: Anti-Climatic: Sifan Hassan Wins Euro 5k By Nearly 7 Seconds, Laua Muir Wins 1,500 In the last distance final of the 2018 Euros, 2015 W

orld Championships

bronze medalist Gesa-Felicitas Krause, who came in with only a 9:39 seasonal best, ran 9:19 to win the women's steeple.
The Telegraph Bashes Laura Muir's Competition At Euro Champs Ben Bloom wrote, "The only possible way any of her inferior rivals could even consider winning was if the race came down to a sprint finish …"
Dina Asher-Smith Goes From Fourth To First On Final Leg Of 4 X 100 To Complete The Euro Champs Triple Gold Asher-Smith: "When I got the baton I was like 'not today, today is our day' and I'm very happy to finish that off for the girls. I saw people and thought 'not on my watch.'"
*The Guardian: Dina Asher-Smith Snatches Victory For 4 X 100 Relay Team To Claim Third Gold
GB Men Win A Third Consecutive Euro 4 X 100 Title The team of CJ Ujah, Zharnel Hughes, Adam Gemili and Nethaneel Mitchell-Blake ran 37.80 to just miss the championship record by .01.
IAAF Recap: Mondo Duplantis Vaults 6.05m While Dina Asher-Smith Completes Sprint Triple As Euro Champs Conclude Germany's Gesa Felicitas-Krause got a huge roar from the home crowd kicking home to a 9:19.80 win in the steeple. Poland's Anita Wlodarczyk took her fourth European hammer throw title with a 78.94m meet record. Portugal's Nelson Evora won the men's TJ (17.10m).

MB:

Women's 5,000: Salpeter Stops A Lap Early Thinking She Had Won Silver She got going again and finished 4th in what would have been an Israeli NR of 15:01 but was DQed for cutting in too early at the start.
Michael Johnson Explains Why He Thinks Dina Asher-Smith Could Win Olympic Gold At Tokyo 2020 He thinks she's probably better at the 100m than the 200m, but the 200m has less competition so she has a good chance in both.
Athletics Weekly's Top 10 Moments From Berlin Javelin champ Thomas Rohler celebrating with a swim in the steeplechase pit makes the list.
Non-Ingebrigtsen European News (Fri./Sat.)
Improved 2018 BOA Chicago Marathon Elite Fields Released
LRC Analysis Props To Chicago: Galen Rupp Will Battle Strong International Field As He Tries To Repeat At Chicago Marathon The international fields for the 2018 Chicago Marathon are out and this year we have no fears about whether Chicago is being watered down to ensure a victory by Galen Rupp. If Rupp is to defend his crown, he'll have to defeat the winners of the following marathons in 2018: Dubai, Tokyo, Rotterdam, Paris and Boston. The American hopefuls on the women's side, Jordan Hasay and Amy Cragg, also face increased competition as well.
*MB: 2018 Chicago Marathon elite fields are out and both are much improved from 2017 – Can Galen Rupp repeat?
NCAA News: Multiple Ducks Are Jumping Ship
Want a Better Running Shoe?
Beta Better Running Shoe Site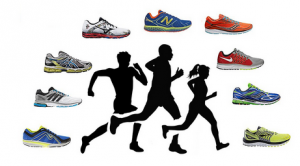 It's Time to Change How We Find Running Shoes