More Upcoming Distance Action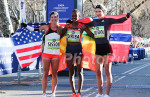 Clarence Munyai and Caster Semenya put on a show at the S. African Champs, the Americans did well at NYC Half, and a look back at some splits from World Indoors.
2020 Olympic Trials News
Judge Orders Mt. SAC To Halt Stadium Work, Potentially Putting The 2020 Olympic Trials At Risk The college and the city of Walnut are in a legal battle over whether the stadium reconstruction is complying with regulations protecting water quality. Mt. SAC is also dealing with a civil suit which is arguing the cost of the stadium shouldn't be covered by public funds.
*Ken Goe's Take And Comparison To Hayward's Issues
Older Trials News We Missed
Atlanta Track Club Surprised USATF Selection Committee By Bringing In Meb To Endorse Their Bid For The 2020 Marathon Trials  Meb likes the Olympic tradition of Atlanta, saying he still has a T-shirt a teammate brought him back from the 1996 Atlanta Olympics, and will be working with the ATC in the future. USATF will decide in April between Atlanta, Austin, Chattanooga and Orlando.

LRC Final Ben True Outkicks Dathan Ritzenhein To Win 2018 NYC Half In His Half Marathon Debut, Buze Diriba Edges Emily Sisson For Women's Title Ritz may not have gotten the win but he was happy with the result: "This was a great simulator for Boston for me. This was a perfect, perfect pre-race for that."
*NYRR Release: Record-Breaking Day Features Ben True Becoming The First American Male Winner *RRW Recap
*MB: Official 2018 United Airlines NYC Half Live Discussion Thread
*MB: BEN MF TRUE
More NYC Action: Malcolm Richards (2:19:01) And Lindsey Scherf (2:40:55) Break Indoor Marathon World Records Chris Zablocki, who had the men's record, only managed a 2:29:13.
*MB: New indoor marathon world records set – 2:19:01 and 2:40:55
Want a Better Running Shoe?
Beta Better Running Shoe Site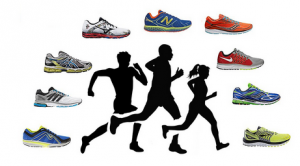 It's Time to Change How We Find Running Shoes