LRC 2018 NBIGP Recap: Jenny Simpson > Emma Coburn, Donavan Brazier Runs 1:45.11, & Chris O'Hare Keeps Rolling The lone US stop on the IAAF World Indoor Tour did not disappoint as Donavan Brazier nearly broke the American record, Jenny Simpson PRed and much more.

LRC Edward Cheserek Destroys Hagos Gebrhiwet At 2018 NBIGP To Complete Epic 3:49/7:38 2-Day Double During his four years at Oregon, Edward Cheserek became a legend in the US by winning 17 NCAA titles. This weekend, he started working on becoming a legend at the world level by pulling off an insane double.
Other Saturday Action: 
NBIGP MB Talk
MB: Official 2018 RAK Half Live Discussion Thread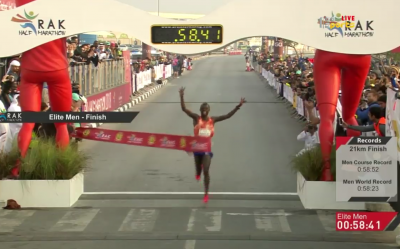 LRC Oh So Close, Fancy Chemutai Just Misses WR And Runs 64:53 (#2 All-Time), Bedan Karoki Runs 58:42 (#4 All-Time) At 2018 RAK Half Even though the WR just barely survived, the women's race was the best in half marathon history as 11 women broke 69:00. The men's side was pretty darn good as 7 men broke 60:00, including a guy making his debut, Jemal Yimer, who ran a debut record of 59:00.
Other Thursday Action
The World's Biggest XC Fan

LRC Meet Mr. Cross-Country, The Sport's Biggest Fan Cross-country's biggest fan, Michael Mahon, resides in Massachusetts, where for the past 33 years he has traveled to over 1,747 career meets, bag of cans in tow. And he doesn't plan on stopping anytime soon.
*Michael Mahon – Mr. Cross-Country – Share Your Favorite Story Here
Want a Better Running Shoe?
Beta Better Running Shoe Site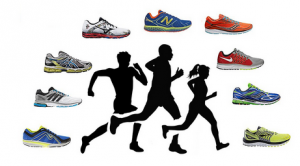 It's Time to Change How We Find Running Shoes