Does Track Need A "World Cup?"
London Stadium To Host A New "Athletics World Cup" In July The meet will include eight countries (US, UK, China, Germany, France, Jamaica, South Africa and Poland) competing over two days in all field events and track events up to the 1,500 with each country getting one male and one female entry in each event.
BBC article With this new event, the previously announced, "The Meet" (a US vs. GB dual meet) has been cancelled.

Camel City LRC Edward Cheserek Runs 3:53 On A Flat Track, Paul Chelimo Wins $10,000 And Rachel Schneider Wins Even More ($12,000) King Cheserek was sensational in one race and Schneider utterly dominant in two – just 35 minutes apart.
*MB: What's the flat track WR? King Ches just ran 3:53.85 at Camel City!
Germany: Indoor Meeting Karlsruhe: Genzebe Dibaba Runs 2nd-Fastest Indoor 1,500 Ever (3:57.45) As Hagos G Takes Down Kejelcha In 3k The IAAF World Indoor Tour got off to a big start with 5 world leads. Next week, it will be in Boston at the New Balance Indoor Grand Prix.
*Raphael Holzdeppe Appears To Be In Form With A 19-3.5″ (5.88m) Win Over Lavillenie In Karlsruhe Video of jump here.
Other Indoor Action: Grant Fisher Races Indoors For 1st Time For Stanford Hard to believe the junior had never run indoors before. He ran 3:58 on the DMR.
*Stanford Women Put Up #1 Time In NCAA In DMR At 10:58.93
*Navy Men, Army Women Win Dual Meets
*Chinese Teenager Shi Yuhao Jumps 8.16 WL At Asian Champs
The World's Biggest XC Fan

LRC Meet Mr. Cross-Country, The Sport's Biggest Fan Cross-country's biggest fan, Michael Mahon, resides in Massachusetts, where for the past 33 years he has traveled to over 1,747 career meets, bag of cans in tow. And he doesn't plan on stopping anytime soon.
*Michael Mahon – Mr. Cross-Country – Share Your Favorite Story Here
Want a Better Running Shoe?
Beta Better Running Shoe Site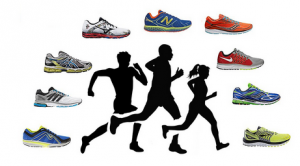 It's Time to Change How We Find Running Shoes