The LetsRun.com World And US Rankings Are Here – Who's #1?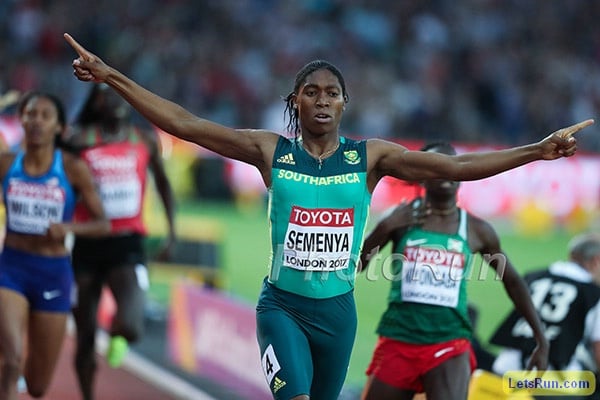 LRC Women's 800:  Caster Semenya's Perfect Season Makes Her World #1 Again; Ajee Wilson Produces Greatest Year Ever By An American What a year for Semenya and Ajee Wilson, and the American women in general, who had three in the world top 10.
*Discussion: 2017 800m Women's Rankings: Semenya #1, Ajee Wilson #3, 3 Americans in top 10
LRC Men's 800: Nijel Amos Is Your World #1; U.S. Champ Donavan Brazier Is Top American World champion Pierre-Ambroise Bosse comes in at #5 with Clayton Murphy, who bombed out the back half of the season, still getting #2 in the US rankings.
*Discussion: 800 World Rankings Men: What do you think?
Check back as we unveil more rankings each day.
Justin Gatlin Scandal 2.0?

Justin Gatlin's Entourage Caught Up In Undercover Doping Sting, Gatlin Fires Coach Dennis Mitchell The Telegraph from the UK went undercover and said they needed help training an actor to be an athlete in the film. Robert Wagner, an agent who occasionally works with Gatlin, and coach Dennis Mitchell both reportedly said they could get him steroids with the agent also saying Gatlin used them. *Discuss

Mo Farah Shocks Himself And The Bookies

A Stunned 50-To-1 Longshot, Mo Farah, Wins British Sports Personality Of The Year Award Farah had been nominated for the award so many times and somehow only once finished once in the top 3 (he wasn't even in the top 3 with double Olympic wins last year) that he didn't attend in person this year and was stunned to win. The live national TV video feed then went out. Video and Farah's reaction here.
A Four-Time Tour Winner Goes Down?

A Legend Has Passed: Joe Newton RIP 1929-2017 Newton's York high school teams won 28 state XC titles and the first NXN title, but most importantly he shaped thousands of kids lives. *Pay Your Respects Here
More From USA Marathon Champs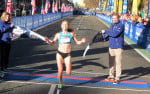 Sara Hall completed a nice double, Tim Ritchie kept the Saucony team rolling, Parker Stinson went for it, a 50-year-old made the Trials, and a history lesson on Jerry Lawson.
Want a Better Running Shoe?
Beta Better Running Shoe Site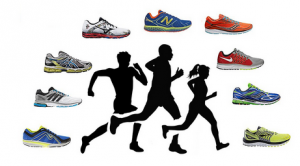 It's Time to Change How We Find Running Shoes