More International Pro News
(Russian) Doping/Scandal Updates
Rupp And Flanagan To Boston 2018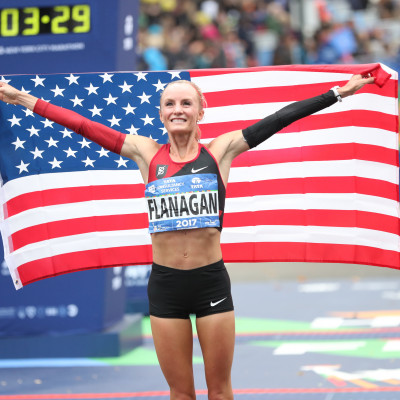 Loaded American Field Set For 2018 Boston Marathon With WMM Winners Galen Rupp And Shalane Flanagan Joined By Jordan Hasay, Desiree Linden, Molly Huddle And Dathan Ritzenhein (link fixed) Rupp and Flanagan will go try to get back-to-back WMM victories. They're also joined by Abdi Abdirahman, Ryan Vail, Shadrack Biwott, Sara Hall, Kellyn Taylor and Deena Kastor will also race. *Announcement Video
*Flanagan: "My heart ♥️ said … give it one more chance, try again. See everyone in Boston on Patriots Day."
*MB: Rupp is running boston, scared of running a real marathon
*MB: Flanagan, Hasay, Huddle, and Linden ALL set to race Boston 2018!
European XC Champs In The Books *Results
Kaan Kigen Ozbilen And Yasemin Can Make It A Turkish Double Victory At European XC Championships Ozbilen won by 9 seconds over Spain's Adel Mechaal, helping Turkey to a 3-point team win over Spain. On the women's side, Can won easily while GB took the team title.
Honolulu Marathon *Results

RRW Lawrence Cherono (2:08:26) And Brigid Kosgei (2:22:14) Smash Course Records At Honolulu Marathon, Win $50,000 World record holder Dennis Kimetto dropped out again. Nick Symmonds ran 3:00:35.

RRW King Cheserek Wins Battle Of Sexes Kalakaua Mile In Hawaii And Defeats Nick Willis And Will Leer The race does not give splits and makes the runners essentially time trial it by feel. Excellent.
*MB: Nick Willis' 8-Month Pregnant Wife Runs 6:59 Mile In Hawaii
More From USA Marathon Champs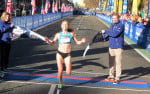 Sara Hall completed a nice double, Tim Ritchie kept the Saucony team rolling, Parker Stinson went for it, a 50-year-old made the Trials, and a history lesson on Jerry Lawson.
*Recommended Read: USA Marathon Champ Sara Hall Defies Convention Hall has always had great range and now is enjoying the success her non-standard approach is bringing. "In my mind, I flash back to times that you are thinking you aren't even good at this sport. It makes you realize that, wow, when you hear those voices, don't believe those voices."
USATF Marathon Championships *Results

RRW Sara Hall And Tim Ritchie Win 2017 USA Marathon Titles At Cal Int'l Marathon Hall won in 2:28:10 just 5 weeks after running 2:27:21 in Frankfurt while Ritchie ran a new PR of 2:11:55.
*CIM Going The Extra Mile To Stop Race Cheats In addition to analyzing results, CIM hired Marathon Investigation's Derek Murphy to help catch cheats and even catch people pre-race who tried to hire a "bib mule."
Message Board Talk
Want a Better Running Shoe?
Beta Better Running Shoe Site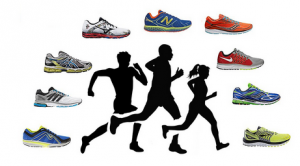 It's Time to Change How We Find Running Shoes