Breaking: NCAA Start Times Move To 9 AM And 10 AM ET Due To Weather Concerns Start off your Saturday morning by listening to our pre-NCAA podcast starting an hour before the action @ 8:00 ET.
MBoard Talk:

LRC Final Notes From The Course: BYU Says "It's Time to Win This Flippin' Thing," Grant Fisher Downplays The Fisher-Knight Hype & 3 More Takeaways From The Pre-Race Press Conference Plus NAU went and played laser tag the day before Pre-Nats.

LRC Editorial What About The Fans? The NCAA Needs To Treat Non-Revenue sports Equally When It Comes To Pay-Per-View Streaming The NCAA shouldn't be fine with parents potentially getting charged $30 per month for the rest of their lives to watch their son or daughter compete in the national championships. Volleyball, field hockey and water polo parents and fans don't have to pay anything, so why do cross-country parents and fans?
LRC Fans Have Spoken Justyn Knight Is The Heavy Favorite Over Grant Fisher At NCAA XC; Ednah Kurgat Over Schweizer The early tabulations are in from the prediction contest. Who does the LRC nation think is going to win it all?

Men's Individual Preview: LRC Can Grant Fisher End The American Drought Or Will Justyn Knight Finally Get His NCAA Title? It's been nearly a decade since an American man has won an NCAA XC crown and Grant Fisher has a great shot but we think the winner will be another Canadian-born runner. Discuss: Who wins it? a) Justyn Knight b) Grant Fisher c) Other

Women's Individual Preview: LRC Can The Undefeated Ednah Kurgat Or Elle Purrier Stop Reigning Champ Karissa Schweizer? It should be a great one in Kentucky.
Discussion: Ednah Kurgat will win the women's XC championship by over 30 seconds…
Running Warehouse $200,017 NCAA XC Prediction Contest


LRC $200,017 LetsRun.com Running Warehouse NCAA D1 Cross-Country Prediction Contest Give us your NCAA top ten men and women and you could win $200,017.

LRC A Female PhD Student & Fairly New Runner Is Your Champ: Meet The Winners Of The Running Warehouse NYC Marathon Prediction Contest See who the kings and queens of LetsRun.com are.
NCAA XC Regionals *Results

LRC Georgetown Stays Home, Utah State Makes History And 6 Other Observations From The 2017 NCAA Regional Action And how about Al Cantello of Navy? In his 50th year as coach, he's gotten the Midshipmen going to NCAAs for the 2nd straight year.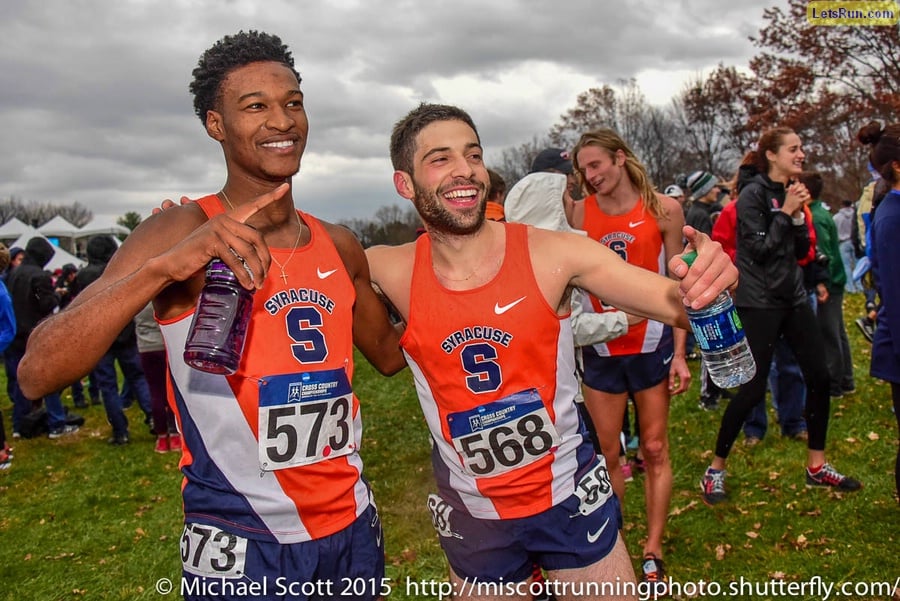 LRC Final Men's Qualifiers For 2017 NCAA Cross-Country Championships The official NCAA list is out. It's the same as we projected.

LRC Final Women's Qualifiers For 2017 NCAA Cross-Country Championships The #30 and #31 teams ended up being different as Indiana got in at #30 and Eastern Michigan at #31 instead of Missouri and Virginia Tech.
NCAA announces 2017 Division III Men's and Women's Cross Country Championships qualifiers
Message Board Talk
LRC BYU Men (By Slimmest Of Margins) And Colorado Women Are Your New NCAA #1s In LetsRun.com Cross-Country Fan Polls The LRC faithful have spoken and we've got their votes.
Disturbing College News
LRC's Tribute To Meb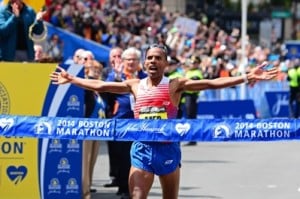 LRC Meb Memories:  A Generation of Greatness: Our Favorite Moments From The Amazing Career Of Meb Keflezighi Between our race previews and our on-site coverage of Shalane Flanagan's shocking victory in NYC, we never found the time to give Keflezighi a fitting sendoff. Here, we take a moment to share our favorite memories of one of the greatest distance runners in American history.
Discuss: Remembering Meb: What was your favorite moment his career?
Want a Better Running Shoe?
Beta Better Running Shoe Site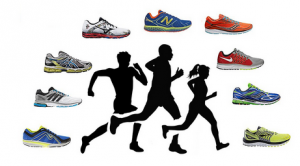 It's Time to Change How We Find Running Shoes